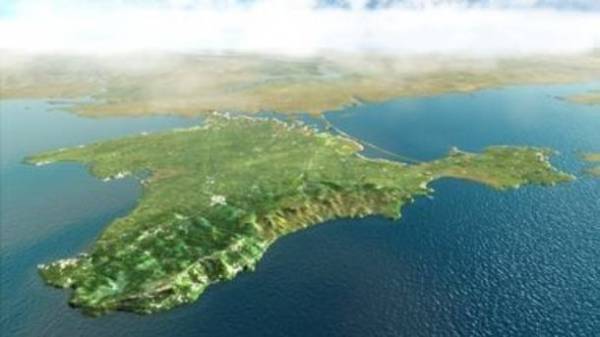 The annexation of Crimea and occupation of part of the Donbas for the third year hurts the Russians, as their content gets more money, and the people at that time impoverished. This was stated in comments "Apostrophe" Russian political analyst Dmitry Oreshkin.
The analyst said that the euphoria after the annexation of Crimea was, and now he has become a burden for Russia, and the unrecognized entities in the Donbas the so-called "DNR" and "LNR".
"How can you enjoy that "Krymnash" otradovice, hangover. Now begins the period of stones from the sky: for the first 9 months of 2014, Crimea has cost the Russian budget of 125 billion rubles, in 2015 – also 125 billion (although 30% of the amount managed to extinguish at the expense of local business), in 2016 – about the same. Money from Russia less, and even sanctions are a heavy burden, and there is still need to spend money on "DNR" and "LNR", the construction of the Kerch bridge. In General, it accumulates quite a lot," – said Oreshkin.
According to him, the Russians have nothing to brag about, as the situation in Crimea is getting worse for them because the money goes more.
"The idea is that in this concept the sovereign of Russia, since we are rooted areas – so become richer. But life turns out the opposite – like Crimea is such a wonderful lopped off, "returned the Russian land", and to live after that, it became worse: more expensive products and pay less. Here it is in the mind of the average man does not fit, although it is absolutely clear – for the pleasure you have to pay. But Putin can not say that we deceived you a little, you guys thought it was rise from his knees, and the acquisition of excess weight on the neck. So he prefers not to say anything on this subject, and the right to lie he did not want – the hand will grab," said the analyst.
He stressed that no matter how mocked the Russians over the Ukrainians, but Ukraine was ahead of Russia.
"Ukraine lost in the primitive sense of the word. The closest country on language and culture – 300 years side by side, and then the pot on the pot. Now it's 20 years will be the most aggressive and unfriendly neighbor. Is that win big? Received Transnistria between the first neutral Ukraine, and now firmly opposed to Ukraine. New Transnistria received 1,000 kilometers closer to Moscow. You can laugh at Ukraine and say that they are "Ukrainians and horses", but they got bezviz and Russian citizens – not received", – said Oreshkin.
We will remind, yesterday during a "Straight line" the President of Russia Vladimir Putin recognized that Crimea is a problem, because of which Western countries imposed sanctions against Russia.
Comments
comments