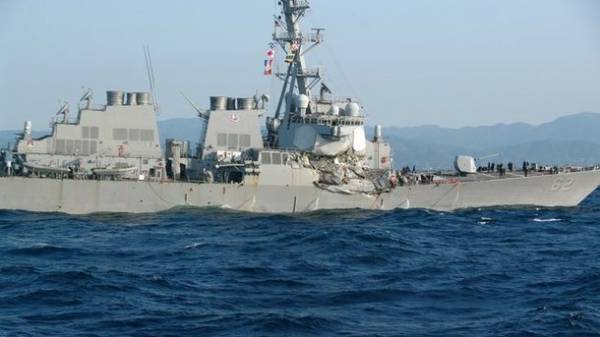 The USS Fitzgerald, faced with the Philippine merchant ship near the coast of Japan, on Saturday returned to base in Yokosuka, Japan, reports the Voice of America.
Search-and-rescue operations to search for missing 7 sailors continue.
Earlier, the U.S. Navy reported that two crew members and the commander Bryce Benson were injured and were evacuated from the destroyer to the hospital of the US Navy in Yokosuka. As the commander stable. The crew members who were injured and bruises, medical assistance, representatives of the Navy.
Philippine container ship ACX Crystal arrived in Tokyo in the second half of the day on Saturday. The ship suffered minor damage. The crew ACX Crystal did not seek medical help.
We will remind, in the U.S. Navy, spoke about the damage to the destroyer Fitzgerald because of the collision.
A collision with an American ship flying the flag of the Philippines, container ship ACX Crystal occurred the day before at about 20 km from Cape Isozaki in the South of the Izu Peninsula.
Comments
comments