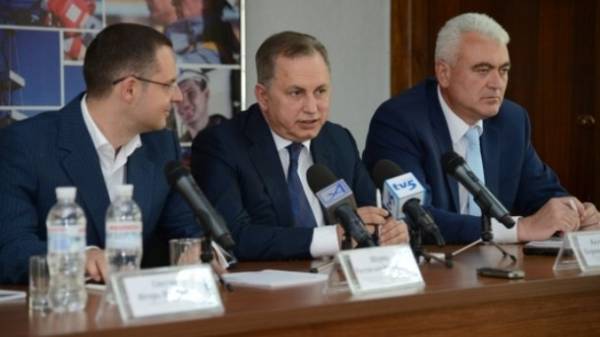 "When the government puts pressure on local councils, the elected mayor is the beginning of its end. Worldwide any attempt to "strangle" local councils ended in defeat. They are doomed to failure. The government must understand that the way she digs a "mass grave", – transferred words of the policy, his press-service.
He noted that the activity of people on the ground, the will and desire of the citizens to rectify this situation. "You are the main donors of the city budget from your paycheck are formed of deductions in city budget, – said Borys Kolesnikov, speaking to the team Energomarket TPP – because you may ask how with deputies and Central government for their actions."
We will remind, recently the City court of Energodar (Zaporozhye region) refused to arrest the mayor of the city of Paul's Music. Instead, he was released on bail.
The petition for arrest of the mayor and his removal from office was filed by the local Prosecutor's office in criminal proceedings. He is suspected of abuse of office and illegal dismissal of the head of the municipal enterprise "Ritual". However, the mayor is sure: acted according to the law, and the accusations are called slander.
Comments
comments