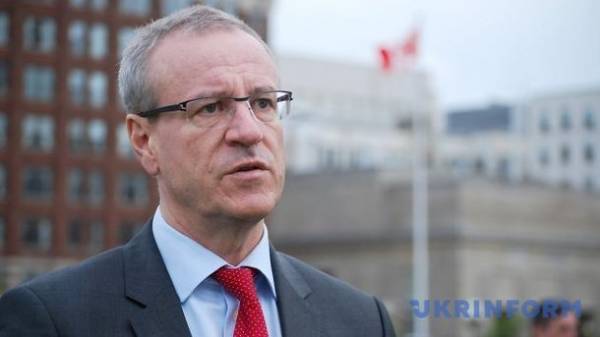 Despite the EU's decision to abolish visas for Ukrainians, Canada, too, should consider such decisions. About it during a speech in the Federal Parliament of Canada, said MP from ruling Liberal party Boris Wrzesnewskyj, reports "UKRINFORM".
"The time has come Canada to study the possibility of lifting visa restrictions with Ukraine – the last of the Soviet legacy that divides our state," said Wrzesnewskyj.
In addition, he urged the government to renew the agreement on youth mobility. "Meanwhile, are encouraged to work with Ukraine on the resumption of the agreement on youth mobility to allow young Ukrainians and Canadians traveling between our countries and enrich their own professional and personal life, enjoying all the benefits that we can offer our country", – said the Deputy.
He also welcomed the EU's decision to abolish visas for short travels of citizens of Ukraine. "From the time of the revolution of Dignity in 2014, walls and obstacles on the way to Ukraine's transition to a strong, consolidated, Western democracies continue to fall," concluded Wrzesnewskyj.
We will remind, in the European Union without visas can be no more than three months within six months (the 90/180 rule). If you break this condition you can get into the Schengen information system. After that, you can refuse entry to any EU country.
Since the beginning of visa-free travel to cross the border is denied to the nine citizens of Ukraine, mainly due to violations of migration legislation of the EU countries during the previous stay.
Comments
comments