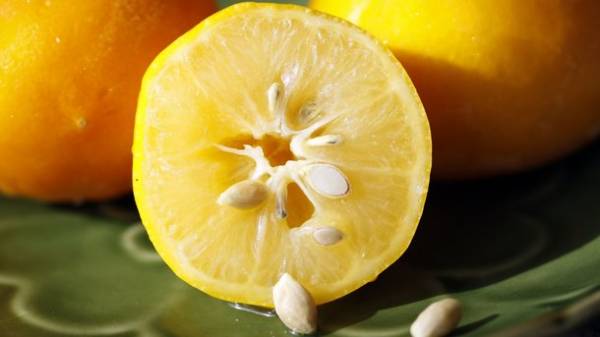 There are few people who with the great pleasure would use lemons or watermelon seeds. However, experts in the field of healthy eating called the fruit seeds, which are very useful to humans, writes healthinfo.ua.
Watermelon seeds. You should not spit out these seeds as it is one of the most nutritious foods you can get for maintaining healthy nails and skin. Watermelon seeds contains zinc, fiber and iron, this is a great source of healthy oleic and linoleic acids.
Seeds of the lemon. Pretty easy to swallow one or two seeds together with juice or salad. It is completely safe, and in addition, they contain traces of salicylic acid, which provides analgesic effects.
Seeds of papaya. They decided to throw away, however, if these seeds to eat, they will have an amazing impact on health. The high level of proteolytic enzymes like papain which can help rid the body of parasites and worms.
The seeds of kiwi. Small black sunflower seeds are an excellent source of vitamin E and fatty acids omega-3. A sufficient level of these nutrients in the diet are important to prevent constipation and reduce the risk of heart disease, and high cholesterol.
Seeds blueberry. They are also rich in fatty acids omega-3 and omega-6, dietary fibers, carotenoids and protein. Polyunsaturated fats in sunflower seeds blueberries reduce the risk of heart disease.
Seeds avocados. Contain high levels of soluble fiber and antioxidants is one of the best sources of potassium. The high content of phenol and antioxidants helps to reduce blood pressure and cholesterol while strengthening the immune system.
Comments
comments