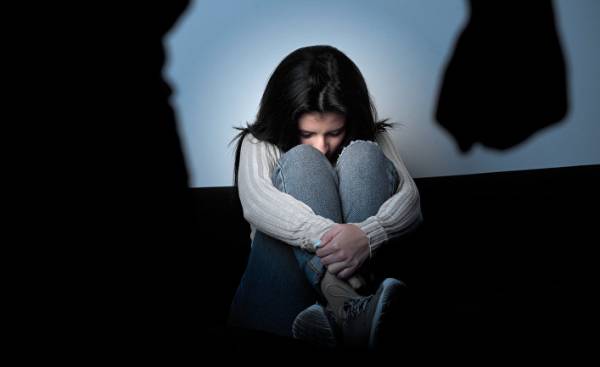 Asian Bian moved to Norway with two children and dream of a better life. She and her husband, Uly, there was no common language to communicate, talking by gestures and nods. And when her husband tied the daughter of Bian and began to beat it with a wooden ladle, the woman had no idea about what she should do. In Norway she not only knew the man lived.
"I had no idea about how Norwegian society," she says.
Some were in the power of cruel men
Every year in Norway brought from 4000 to 4500 women. Goal — marriage with Norwegian men. These figures were provided by Aftenposten Central statistical Agency Norway.
Some women come from countries such as Sweden or England. And then to integrate them easily. But almost every year, most of the women come from other countries, and for them a new language and a new culture when you move to Norway be a much bigger test.
Lawyer GRU Wildhagen (Gro Wildhagen) represented the interests of many foreign women who came to Norway due to marriage with Norwegians: "Some of these men treat them so that it is even impossible to imagine. Most people don't know what kind of monstrous behavior is it. I had to deal with cases even when we are dealing with these problems, almost fell from his chair, recognizing, and what action was discussed.
It is difficult to estimate how many such marriages be a problem, but the uneven balance of power often causes difficulties, according to the representative of the Fafo (a Norwegian private research organization that studies the problems of society — approx. ed.) Guri Tyldum (Guri Tyldum).
"He knows the tongue, knows how to live the Norwegian society, and she is a foreign woman any contact with her there. Some of the men themselves are very lonely, and this leads to the fact that spouses live in complete isolation," says Tyldum, who for several years studying intermarriage.

Got married two weeks later
Marriage to a Norwegian Ula was supposed to help Bian and her children out of a difficult situation in which they find themselves at home in Asia. A single mother of Bian experienced constant fear after killed her eldest son. She had to take 14-year-old daughter, LAN, 14 years old and 12-year-old son of Kim as far away from his native village, but of money she had. And then one of her cousin told about Norway's OLE who looks for a wife.
Bian and Ula was found in her village. She was under 40, he was 50. He was divorced, had two grown kids, a job, and he lived in the East of Norway.
However, Ula is silent about the fact that the daughter and ex-wife refused to communicate with him.
Bian and Ula were familiar for two weeks when we got married. The ceremony was very modest. Ula then went home to get the documents necessary to ensure that the Bian and her two children could come to Norway. "I think he is a good man," she said Bian.
Six months after the wedding, Bian and her children moved in with the man, whom they did not know the country about which they knew little.
"Integration depends on men"
In recent years, arrived in Norway 3460 children whose mothers are married to Norwegians. What will the women and children in Norway, is largely dependent on men.
"Society has largely given the task of integration of foreign women to the men they married. If someone has a good husband, they have no problems, but there are other men who have or are prone to violence or have enough resources," says Tyldum Guri.
Lawyer Christine Orr the Honus (Kristine Aarre Hånes), representing the interests of many foreign women, broken marriages with Norwegians, emphasizes that women's chances to integrate in the Norwegian society is dependent on whether the integration of their Norwegian husbands.
"This further upsets the balance of forces. Some women and their children live in Norway, in terrible and dangerous conditions," says Orr Honus.
The police also warned about this. When the government wanted to tighten the law on foreigners, the police pointed to the existence of vulnerable groups with the need to protect, group, of study in Norwegian language and life in the country is low: "we have the impression that this group of foreigners is not subjected to any process of integration," wrote a police Department of Oslo in his answer to the question of hearings.
Newly arrived asylum seekers and their families have the right and obligation to participate in the biennial induction program. It is their main occupation in this period. Foreign women married to Norwegian men, are deprived of such opportunities. Instead, they offered a shorter course of the Norwegian language, which includes the 50-hour "introduction to social science".
Courses send at once: they must go within three years after obtaining a residence permit.
But even if foreign women suddenly gain the surname Hansen and Berg, married a Norwegian, that does not mean that process integration will happen by itself.
"Immigration for family reasons — the biggest in Norway, and, nevertheless, it is this group of immigrants including integration, which are worse than those that are given to refugees. This makes women extremely vulnerable. In a new country, they are as vulnerable as other immigrants, they are confronted with the same large cultural differences, and they also know little about their rights," says Smodel Tove (Tove Smaadahl) from the Secretariat for crisis centres.
Modal emphasises the importance of the introductory program would be for women living in the complex interethnic marriages: "If women participated in the biennial programmes that would give them the necessary connections, they would feel more confident," she said.
Her opinion is shared Guri Tyldum: "introductory program to a much greater extent would help them learn to defend their demands."

A neighbor accidentally discovered Rebecca Shiner
One day, when the doorbell rang a neighbor, she opened Rebecca. Eye she sported a black eye, the eye itself is swollen. She has lived in Norway for almost a year before it became clear what the situation really is.
"I'm in Norway no one but my husband didn't know, I didn't know how the lives the Norwegian society. A neighbor called the police. Then I first heard the word "crisis centre", — said Rebecca.
It all started so well. Single mother Rebecca was genuinely in love with "Petter, a Norwegian, his contemporary, whom she had met at home in Africa. After a relationship that lasted several months, Rebecca was pregnant. Petter wanted her and son Martin, moved with him to Norway. Rebecca was glad of it.
The dream of a quiet life in Norway had vanished as soon as she crossed the threshold of the house of Petter. It was met by an angry African. It was the ex-wife of Petter. Rebecca claims that he never even mentioned her before, although still lived with her. Broke out such a monstrous scandal that the neighbors called the police. After some time the ex-wife left, but things did not go as he wanted Rebecca.
She lived in complete isolation from the outside world. And in their yellow house guests did not come.
"He is a lonely man, he has no friends," says Rebecca.

"He beat me in front of my children"
The work of Petter meant frequent travel. Rebecca spent weeks alone with the kids. When Petter was home, there were his children from a previous marriage.
"To the children he treated in different ways. He often came home with gifts for his biological children, my son didn't bring anything. And son was very sad," says Rebecca.
The first alarm Wake-up call came when they were traveling somewhere by car. According to Rebecca, it happened when she began to protest about how he's talking to her son.
"And then he punched me right in the face. All the children seen," she said.
More on that trip, Rebecca said nothing.

Because of the abuse, the victim may obtain permission to stay
Women suffering in marriage violence, can get in Norway asylum in accordance with the so-called "decision about the abuse of" the Law on foreigners. It enables women to remain in the country, although they divorced less than three years after the wedding. The problem is that women subjected to violence in marriage, often do not know about such opportunities because they lack the necessary contacts and they are poorly informed about their rights.
The Ombudsman for children Anna Lindboe (Anne Lindboe) noted that mothers arriving in the country within the framework of family reunification should receive information about that can claim a residence permit if they or their children are exposed to violence.
"It is important to inform them about it, not to focus on any one sentence. You must notify them and that this also applies to those cases where children are exposed to violence or if they receive insufficient attention at home," says Lindboe.

When he knocked the neighbor
A few days before the drive to Rebecca in the store came an elderly woman.
"She was very friendly and asked where I live. I told," she says.
This woman accidentally called one day at the door and found that Rebecca was beaten. The woman called the police.
"I was afraid that they will put Petter in jail, because I'm in Norway didn't know anybody else" — said Rebecca.
Rebecca with kids sent to the crisis center. They spent several months before Rebecca decided to return to her husband. A few months later she re-appeared in the crisis center after new problems at home. This time she was pregnant with her third child. In the case of the husband received a statement about the abuse, but the case was dismissed.
Rebecca still lucky. Believed her when she told of the conditions in which he lives, and provided a residence permit in accordance with paragraph about the abuse. Only after she left Petter, she had the opportunity to study Norwegian and get to know the society in which he lives.

Some men make their wives very much
Tyldum emphasizes that there are many examples of successful marriages between Norwegian men and foreign women. But in order to marriage, in which large cultural differences, was OK, have to work both sides.
"When you look at the most successful in this respect men, understand what is wrong with others. Many men spend a lot of effort and resources to raise his wife to such a level where she would feel equal and independent. For example, they taught her to ride the bus, trying to find her a job and social circle. Such women live well in Norway, because they found men who want love, they want their partner became independent," says Tyldum.
Many women are very hard to get away from her husband, if he's bad.
"The lower a woman's education level, the more vulnerable it is. Some of these women are former prostitutes. The other is not particularly attractive in the 'marriage market' in the homeland because they already have children," says Tyldum.

Had to use a neighbor as translator
Bian at home went to school for only three years. For her to understand the laws and regulations that exist in Norway, was simply unthinkable.
"It was as have decided Ula," she says.
The couple had no common language, and when body language was not sufficient, they had to go to the family of compatriots Bian, who lived nearby, to help with the translation.
"In Norway we were completely alone. Ula with no one to talk to but her old mother. It seemed that he had no friends," says the daughter of LAN.
Norwegian courses for Bian was the only connection with the Norwegian society. She's hard of hearing, and the courses really helped her her. The second part of the class, she never went because she had a son David, their overall Ula of the child.
"New Norwegian course would cost $ 8,000. Ula didn't want to pay the same amount," says Bian. Although she was in Norway for many years, she still does not speak Norwegian and gives interviews through an interpreter.
In subsequent years, Bian was home. She says she noticed that Ula is drinking a lot and often. But she had no idea about how much usually drink in Norway.

Demanded 20 thousand crowns a month
And then Ula lost his job. To drink it became more. Brewed moonshine in the basement, says Bian.
LAN was 17 years old. From childhood, she was accustomed to hard work and found a job in a restaurant for myself and for mother. Own Bank account from Bian was not, so her salary went straight to ule. LAN and Bian worked six or seven days a week, from mid-day until late evening.
"Ula demanded 20 thousand crowns a month", says Ian.
"He was sitting at the computer, drinking and lost all his money in poker online. And all the time itched that we should give him more money. We worked hard, but it was never enough," says Bian.

"He has complete control of my mother"
LAN went to the Norwegian school and better understand the country in which they settled. She drew attention to the fact that Norwegian women lived very differently than her mother.
"He fully controlled. I started to talk about it, and he didn't like it," says Lahn.
The stepfather allegedly repeatedly threatened Bian LAN to send home.
One morning my stepfather got tired of the protests LAN. He grabbed slender stepdaughter and bound her hands and feet with plastic handcuffs. Then he yanked her pants and began to beat with a wooden ladle. It seemed to her that he beat her for five minutes.
"The humiliation was as intense as the pain," admits Ian.
In the expert opinion to which you have access Aftenposten, Ula confirmed that it was one with the force shook stepdaughter — in despair of how bad it affects the mother.

Children are not easy to move with a man they don't know
Arriving in Norway the children can be in a difficult situation, says Hilde lidén (Hilde Lidén), member of the Institute of social studies.
"Children can be very difficult to come here and find their place in the family, which has a Norwegian man whom they do not know. Perhaps this man ever previously, children were not at home, and then there is the teenager with whom he also can not communicate," says lidén.
This group of women and children is poorly investigated. "The authorities did not seem particularly concerned about this issue," — says Liden.

"About their rights they should know from childhood"
The Ombudsman for children Anna Lindboe says I need to do more preventive work at the level of local municipalities.
"You need to talk with the parents and examine the children in children's clinics. Violence, abuse and neglect should be the same natural theme as the diet, Smoking and other risk factors, which comes up in the clinic and the local doctor," — said Lindboe.
About their rights, children should learn as early as kindergarten.
"Many children do not know that violence is something bad. And we know that in other countries violence is more common. And so the children exposed to violence, abuse, or experiencing neglect by parents of their duties, may think nothing wrong with that," says Lindboe.

Marriage is on the verge of this trafficking
Some women living in mixed marriages, need special assistance. According to the lawyer of GRU Wildhagen, speech in such cases goes multiple flagrant cases of violence and isolation.
"Some men pass woman other men against her will. This operation is very close to trafficking. It was not just to make courts and the police to believe, because it takes place within marriage," he said Wildhagen.
Tyldum also describes some such marriages as real human trafficking.
"Some want sex, some woman caregiver or servant. Men in such relationships hold for power not to allow a woman to become independent," says Tyldum.
Tove Smodel from the Crisis centre Secretariat says that the crisis centres in Norway a few years take a lot of foreign women who are victims of violence, sexual harassment and psychological violence from Norwegian men.
"In many places in the country to crisis centres did women subjected to rough treatment by the same men, because some men are "importing" many wives," says Smodel.

About the importance of neighbors
Tyldum believes that it is impossible to place all responsibility for integration of foreign women and their children only on the authorities of the country.
"Equally important human factor. Say Hello to a neighbor, help a foreigner with a job. All forms of contact do women better", — said Tyldum.
And Rebecca and Bian exactly a chance meeting with the Norwegians helped to escape from marriages where they felt complete isolation.

Suffering in silence
The young Norwegian, who often came to the restaurant where he worked Bian and LAN, was the boyfriend of the LAN. When a man and his family learned, the living conditions of lang and Bian, they experienced a real shock.
"Bian and LAN has lived here for many years at the time when we first met. They had a residence permit and a work permit, but they had no idea that could apply for granting Norwegian citizenship," says Norwegian mother-in-law LAN, who became a faithful helper of the family Bian.
Now Bian children live in an apartment in the town in the East of Norway. Bian and Ula divorced Bian — the guardian of their son.
Bian and LAN still work a lot, but now the money comes at their own expense.
"We now have a lot of friends in Norway due to work, school and my Norwegian boyfriend and his family. Without them, mom wouldn't be able to end this marriage," says LAN.
The lawyer of Bian, Silvered Marie (Marie Sølverud) described how Bian suffered in silence and felt cornered in marriage.
"They were very isolated, and my husband did not want them integrated. Bian — woman uneducated, like many other Asian women of her generation. She barely managed to end this marriage if the daughter is not integrated and did not start to put total control on the part of the stepfather questioned," says Silverad.
Aftenposten decided not to contact ex-husbands Bian and Rebecca, to know their opinion, because it would be unsafe for women.. In both cases, Aftenposten has reviewed the case documents and spoken with multiple sources that confirm what you just told women.
"They get basic knowledge"
The representative of the progress Party, Per Sandberg (Per Sandberg) takes the government as the Minister for immigration. From an interview he refused. Adviser for public relations of the Ministry of justice and public security Andres Bjorklund (Andreas Bjørklund) indicated that all who come to Norway on a programme of reunification or establishment of families, have the right and obligation to make use of provide them the opportunity to learn Norwegian language and get basic knowledge about Norwegian society.
"The fact that integration depends on their Norwegian spouses, wrong. Familiarity with the basics of Norwegian society is a very important aspect of basic knowledge about society," says Bjorklund.
He stressed that the municipalities can offer this course to not only asylum seekers but also other categories of immigrants, if you see the need.
"The Ministry does not have sufficient information about the extent to which local authorities will use this opportunity", — said the official.
Comments
comments