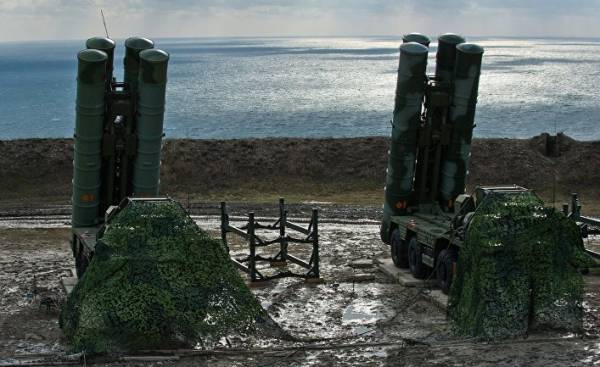 When you look at pictures from space or during radio broadcasts over the Kaliningrad offer a kind of black hole: nobody knows what's going on, so the neighboring countries are very concerned about.
In Europe, returns rocket the Ghost, exiled in 1987 INF Treaty. Russia deploys its s-400, "Iskander" and "Topol-M" in Kaliningrad, a Russian enclave located between Lithuania and Poland. Compatible missiles with nuclear warheads. "Iskander" is able to strike Berlin, to hurt the Copenhagen and Stockholm. Given the characteristics of non-ballistic missiles, defense and intercepting the potential of these States becomes virtually irrelevant.
Washington and NATO have almost no doubt about the deployment of military equipment. However, Moscow denies this. On the contrary, it builds its military strategy in Europe.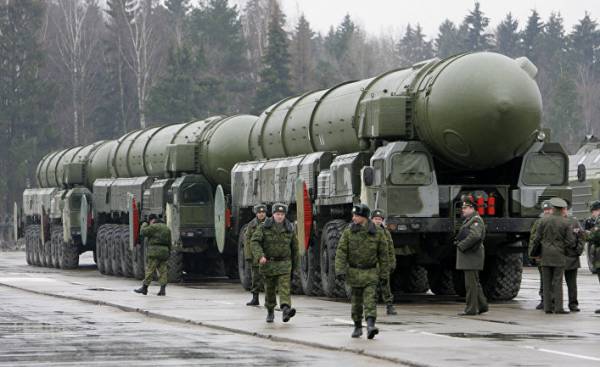 © AP Photo, Artyom KorotayevТранспортно-launcher of Intercontinental ballistic missiles "Topol-M"
General John Rutherford Allen (John Rutherford Allen) tries to delikatnych: "NATO and its members have every reason to be concerned about unreasonable violation of the INF Treaty. NATO will have to consider measures to protect against this new Russian threat". The former head of the international coalition against LIH (declared a terrorist organization and banned in Russia — approx. ed.) is now in charge of the study of the ways of adaptation of the Alliance to the new realities of security, which involved a former Italian defence Minister Admiral Giampaolo Di Paola (Giampaolo Di Paola). They face a lot of challenges — from information warfare to migration flows. The final report will be published at the end of this year, but analysis of the Russian "breakthrough" is quite clear: Russia has found the Achilles heel of NATO's inability to unite the security system of nuclear deterrence.
Missiles in Kaliningrad cannot be considered as a response to the measures taken by NATO. This is the Russian version of events, and militarily it is ludicrous. Nuclear missiles and warheads on the one hand is incommensurable with four battalions on the other. Besides, Moscow has begun deploying early. But, mainly, as to the amount of funds and minimum infrastructure initiative advanced Reinforced NATO presence is needed primarily to prevent; it may not provide protection against the preponderance of Russia in the field of traditional weapons.
It can be assumed that the missiles in Kaliningrad are a deterrent, which Moscow provides the security corridor in the Baltic sea. Kaliningrad is no danger: there are no plans for NATO military against this city. However, it is surrounded by NATO countries and the EU, and in the Russian sense of security, not priemysel geographical proximity of Kaliningrad, by definition, is at risk.
But it wouldn't be enough to call into question the architrave of security in Europe. The INF Treaty, signed by Mikhail Gorbachev and Ronald Reagan was the first major step towards reduction of nuclear and conventional weapons. The destruction of the missiles and medium-range (and they were physically destroyed) excluded the possibility of a nuclear strike without warning. Deployment in Kaliningrad is a step in 40 years ago. NATO would have to reconsider its doctrine of nuclear deterrence.
We expect the irresponsible behaviour of Kim Jong-UN. But not from Vladimir Putin. The Russian President is able to knock off balance their opponents by surprising actions, often raising the bet. Crimea and Syria are illustrative examples in this regard. In Kaliningrad, Putin is a risky game with the use of dangerous toys. He also directs Russia by the way of confidence, tales of "Patriotic" Russian hackers, violation of agreements and shaved cards — from geopolitics to sports. No wonder his understanding of trump's decisions on withdrawal from the Paris agreement on climate change: it is solidarity between those who do not feel beholden to comply with the agreement.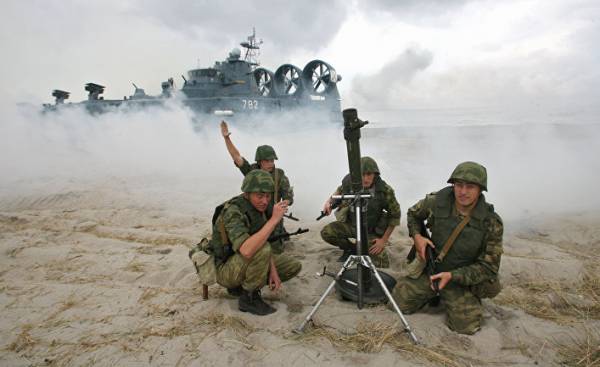 © RIA Novosti, Igor Zarembo | go to Photobacterium by amphibious and airborne assault in the Kaliningrad region
The rejection of RIAC makes a strategy of containment all the more necessary. According to Victoria Nuland (Victoria Nuland), who held the post of U.S. permanent representative to NATO under George Bush and the special envoy of the US state Department on issues of Treaty on conventional armed forces in Europe under Obama, "the deployment of Russian missiles in Kaliningrad requires revision of NATO collective defence and the fifth article of the Washington Treaty".
There is also increasing the need for direct dialogue with Moscow. Recently a former official of the FSB (former KGB) told me: "Russia is not enough agreement on Ukraine; requires a broader agreement that would also missile defence system", which is always — in 1983, Reagan gave a speech on "star wars" was a stick in the wheels of Moscow.
From the point of view of Russian missiles in Kaliningrad bypass the missile defense of NATO, thus providing strategic equality with the United States. From the point of view of Washington and the Alliance, the missile defense system designed to protect from "small" aggressors, such as Iran and North Korea; it would not have been able to stop the huge Russian Arsenal. Moscow, however, clings to the myth of the equality of forces, she doesn't want to find himself in a weaker position, behind at least one item. It is time for both parties to have a serious talk before they become involved in a new, dangerous and unpredictable escalation.
Comments
comments