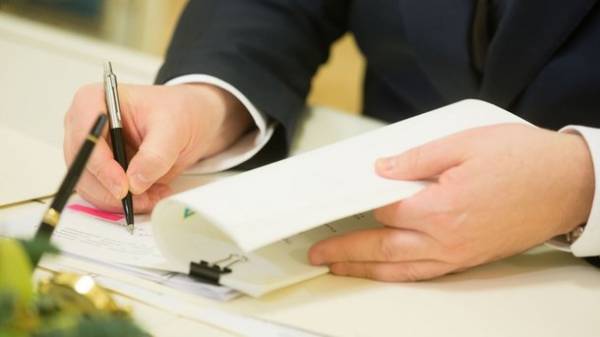 President of Ukraine Petro Poroshenko signed Law of Ukraine No. 2047-VIII "On amendments to the Law of Ukraine "On drinking water and drinking water". The law was adopted by Parliament on 18 may 2017, information about podepsani published a press-service of the President today, may 15.
Reportedly, the law's purpose is "improvement of legislation in the sphere of water supply and sanitation, settlement of relations related to production, transportation and supply of drinking water, drainage, transportation and wastewater treatment".
The implementation of the law should create the conditions to ensure a stable level of service of the population with drinking water of good quality.
Also needs to improve the quality of services, reliability of functioning of systems of water supply and sanitation. In addition, the law should work to prevent the occurrence of emergency situations of technogenic and natural character.
The document, in particular, defines the powers of the authorities for approving the rules of wastewater in the drainage system on the national and local levels.
The law shall enter into force on the day following the day of its publication.
We will remind, breakthrough sewer in Kharkov kills a lake.
Comments
comments