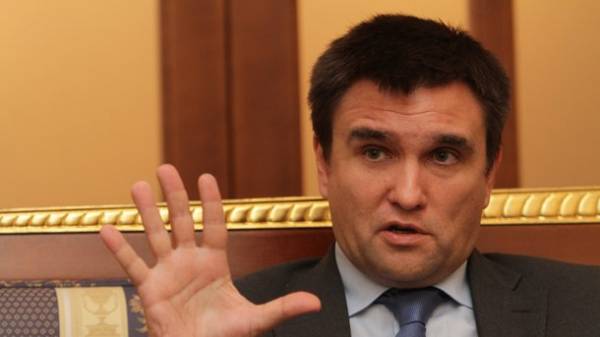 The Minister of foreign Affairs of Ukraine Pavlo Klimkin welcomed the approval by the Senate amendment, provides for tougher sanctions against Russia.
"I welcome yesterday's decision, which was adopted in Washington. This is a very important decision, and as a political message, and its content is what is needed now in order to move forward," he said at a joint briefing with foreign Minister of Sweden Margot wallström and the Republic of Lithuania Linas Linkevičius in Kyiv on Thursday afternoon.
As reported, the U.S. Senate approved an amendment providing for a tightening of anti-Russian sanctions and prohibits the President alone to mitigate further restrictive measures against Russia.
Voted "for" the vast majority of senators, against – two. We are talking about the amendment to the bill, which originally called for sanctions pressure on Iran.
The head of the banking Committee of the U.S. Senate Mike Crapo stated that the purpose of sanctions is increasing economic pressure because "the Russians have learned to live within the economic constraints of the existing sanctions regime".
The sanctions involve a tightening of already existing measures against Russia. According to the text of the amendment, American companies and individuals will be prohibited transaction for the provision of financing to Russian banks for more than 14 days. Currently, this limit is 90 days.
In addition, we are talking about restrictive measures for the energy sector. The document proposes to limit the duration of transactions, providing financing for Russian energy companies for a period of 30 days.
Comments
comments