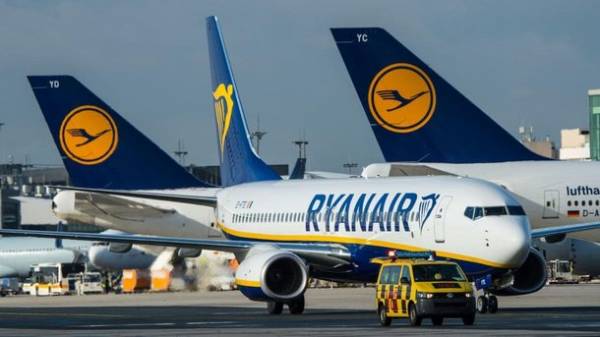 Airline-Ryanair July 10, announced the cancellation of their planned entrance to Ukraine. In Ryanair stated that the airport "Borispol" has violated the agreement reached in March this year, the Ministry of Infrastructure with airport officials.
"We regret that the airport in Kyiv showed that Ukraine is not yet sufficiently Mature or reliable place to invest powerful fleet Ryanair", – commented on the decision of the chief commercial officer (CCO) Ryanair David O'brien.
The Minister of infrastructure Vladimir Omelian said that in a situation, in addition to "Boryspil", the blame and the largest carrier in the country – the airline "Ukraine International airlines" (UIA).
At the same time in the "Borispol", said that Ryanair puts forward the airport requirements that don't correspond to the Ukrainian legislation.
The news shocked many Ukrainians who have already started buying tickets for the scheduled flights of low cost airlines in social networks began a rapid discussion of the problem.
The representative of Ukraine in the Council of Europe did not hesitate in expressions:
If Ryanair has not wide on the Ukrainian market – TSE bude f**king unbelievable. Perarasu for his anglisku.
— Dmytro Kuleba (@DmytroKuleba) 10 Jul 2017
By the way with Ryanair is a positive thing.We now know that airport charges in Borispol about 20$ per person. And in the ticket, this amount of 40
— Donald J. Gnap (@realDonaldGnap) 11 Jul 2017
The situation with Ryanair is terrible not so much a failure of the launch of the low-cost airline. It gives signal to other companies "In this country, nothing has changed!".
— LTPZDC (@ltpzdc) 10 Jul 2017
At the same time, not all tend to blame "Borispol" and MAU:
A member of the Board of the National Bank Tymofiy mylovanov urged all participants of public discussion do not jump to conclusions:
Many approached the situation with humor:
The first Ryanair flight in Ukraine. pic.twitter.com/WybsHzp0lD
— Krus (@IamKrus) 10 Jul 2017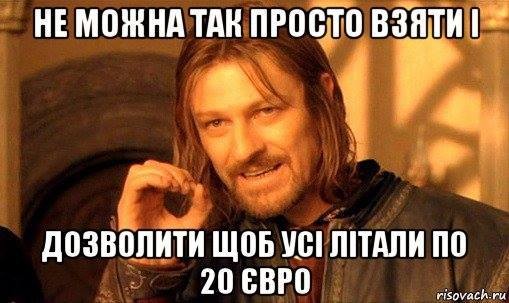 Comments
comments