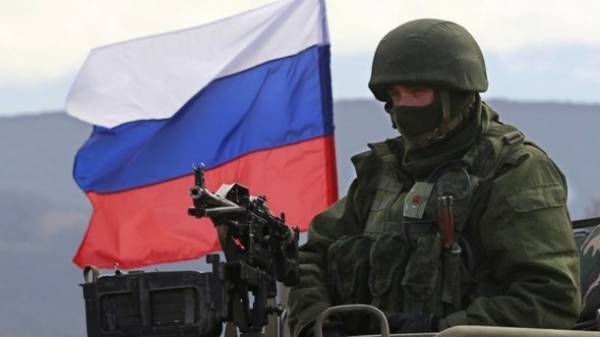 After a few years, Russia itself will want to give the occupied territory of Donetsk and Lugansk regions, however, maintaining the occupied Crimea for themselves. This opinion was expressed in interview "" the senior Vice-President of the Center for European policy analysis and editor of the authoritative British magazine the Economist, the author of several books about the confrontation between Russia and the West Edward Lucas.
"I suppose that Russia will come to the point when she wants to "turn off" the conflict. Could be some kind of a deal when they say, "We stop fighting and you accept it." Or they'll leave (c Donbass. – Ed.) and say: "We leave the Crimea, and you take back those two areas". I think, for Russia it is very expensive (to contain the occupied territory of Donbass. – Ed.) and especially anything she brings. Russia has not succeeded to destabilize Ukraine enough to make it worth it. Assume that within a couple years the Russians offered Ukraine a deal. And then, of course, the question will be, will you accept it," said Lucas.
On the question of the prospects of a return of Crimea, he replied: "I Think it's a very distant prospect".
"Can you imagine that the so-called "DNR" and "LNR" back to Ukraine for ten years. I think the return of the Crimea will take significantly more time. And this will only happen when Ukraine will be a very successful country with high living standards and strong democratic institutions, on the way to integration or even membership in the EU. Ukraine in 2037 is a very successful country, and the Crimea – still surviving the post-Soviet region, Russia subsidized. That might change, but I think that the process will be long", – said the journalist.
Closer the prospect of the return of Donbas and Crimea, he said, is the shock of the current Putin regime.
"If suddenly, by some miracle, Garry Kasparov will become President of Russia, Crimea will return to you the next day. But I think the probability is about 5% or even less," added Lucas.
Comments
comments