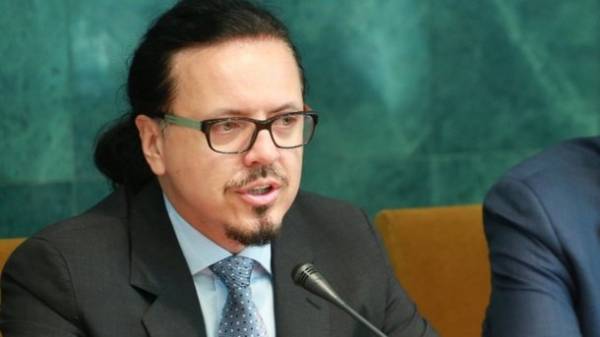 The Chairman of the Board of PJSC "Ukrzaliznytsia" Wojciech Balczun rejected a number of charges of the Minister of infrastructure Volodymyr Omelyan and explained their own miscalculations of the Minister.
"Claim: all the hysteria around the "Ukrzaliznytsia" is to divert attention from their own mistakes," – said Balczun.
The head of Ukrzaliznytsia, in particular, commented on the accusations of the Minister in the absence of transactions for the purchase of locomotives from General Electric, Bombardier and disinterest in the purchase of trains for credit.
"One of the reasons for the catastrophic situation in the us is loan portfolio in foreign currencies. 15 billion of losses in 2015 due to exchange rate difference. About it, no one will ask, and he will say that Balcon does not want to buy trains", – said Balczun, adding that "Ukrzaliznytsya" can't buy a locomotive without a tender.
The head of "Ukrzaliznytsya" also rejected the accusations of the Minister of corruption in the company.
"No prosecutorial Affairs, arrests – why Balczun not fighting corruption? There are things in the Prosecutor's office, searches, arrests is a reason to ascribe to Balcony coverage of corruption schemes in km", – he wrote.
Earlier, the Minister of infrastructure Omeljan expressed the hope that Balcon will report on its work at the next meeting of the Cabinet of Ministers of Ukraine on June 21.
As reported, on April 11, 2017 V. Omelyan said that the leadership of "Ukrzaliznytsia" does not meet the needs of Ukraine and should be dismissed. According to him, the decision of problems of the company requires personnel decisions of the Cabinet of Ministers.
Meanwhile, in January 2017, the Prime Minister of Ukraine Volodymyr Groisman supported the head of "Ukrzaliznytsya" Balcona in conflict with the Omelyan.
Recall, the Cabinet in the coming weeks to take a decision: to leave or to dismiss the head of "Ukrzaliznytsya" Adalbert Balcona.
Comments
comments