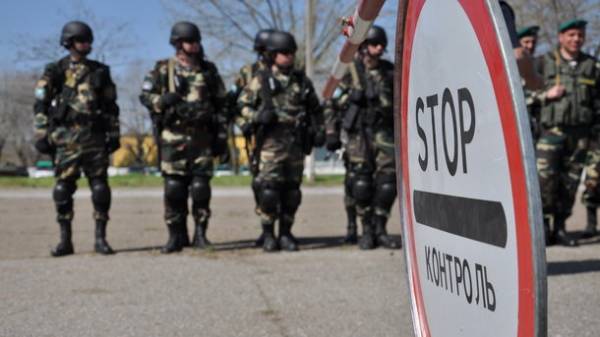 The parliamentary Committee on national security and defence will initiate the allocation of additional funds on the project of arrangement of monitored areas "European wall" ("Stena"). This was announced by the Secretary of the Committee Ivan Vinnik.
"We will initiate the allocation of an additional 500 million the money in the state budget. It's funds confiscated from Yanukovych and his entourage," – said winnick.
He stressed that from 4 billion to 19 million provided for implementation of the project until 2018, actually allocated less than 20%.
"The overall estimate of the project for arrangement of controlled sections of the border provides for the allocation to 2018 of just over 4 billion UAH. Now the funding has maximum in the fifth part of the amount required. And please note that the prices for 2014 have changed somewhat," said winnick.
We will remind, the Prosecutor General of Ukraine Yuriy Lutsenko said that Ukraine returned 500 million UAH of means of Yanukovych's entourage.
According to information a press-services of state frontier service of Ukraine, to 2016, inclusive, the "European shaft" spent UAH 600 million. In 2017, the budget includes $ 200 million UAH, of which at the moment the project received 30 million UAH.
Now within the framework of the Ukrainian-Russian border equipped 273,5 km anti-vehicle trenches, almost 170 km of lateral roads, and more than 83 km metal barrier fence, deployed video surveillance systems and alarm systems etc.
"The volume of what has been done since the beginning of the project, of course, large-scale, but it is only about 14% of the target, so as to be completely not allow a lack of funding," – noted in state frontier service.
Comments
comments