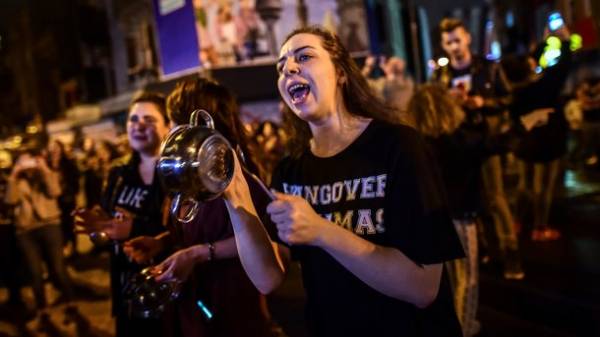 Voters who supported the introduction of the presidential system in the constitutional referendum in Turkey on Sunday, has put an end in disputes on this issue. This was stated by Prime Minister of Turkey, Binali Yildirim, reports "RIA Novosti".
Note that for the proposed project of constitutional reform as Prime Minister of Turkey abolished.
According to the Anadolu Agency, which along with the high electoral Council has the right to publish the results of the vote after 99% ballots, the supporters of the constitutional amendments are gaining 51.3% of the votes with a turnout of 84%.
As reported, the opposition expressed disagreement with these results. Official referendum results have not yet been published.
"The people voted "for", put the point in the debate about the presidential system. Now democracy and the rule of law will be even stronger. We are one, we are all brothers. No one needs to stay wound, " said Yildirim, speaking to his supporters in Ankara.
According to preliminary data on the results of the referendum, supporters of the transition to a presidential system winning in 48 of the 81 Turkish provinces.
Against constitutional changes made by the voters of the predominantly Kurdish-populated southeastern provinces (Diyarbakir, van, ağrı, Mardin and others), as well as the European part of Turkey and provinces on the Mediterranean and Aegean coasts (Antalya, Mersin, muğla, Izmir). In Istanbul and Ankara, with a small advantage leading opponents of reform.
Comments
comments