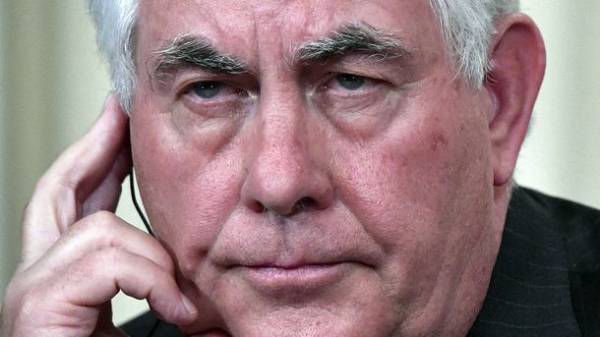 The head of the US state Department Rex Tillerson said that relations with Russia are at an all time low and continues to deteriorate, and also that they need to stabilize
On last week, Tillerson said that President Donald trump asked him to restore US relations with Russia, not allowing political instability in connection with the investigation of possible relations campaign headquarters with the Russians.
"As I said, our relations are at an all time low, and they are getting worse. Our goal is to stabilize them", – he said at the hearings in the Senate.
The Secretary of state noted that "there are reasons for restoring some working relationship with the Russian government, it is in our interest" and is now working on in order to understand whether it is possible to install them.
"Efforts in Syria. I would say that they are developing in a positive way, but it is still too early to say whether they will bring the fruit," he added.
Tillerson also said that I wouldn't interrupt appeared between Washington and Moscow channels of dialogue on Syria and Ukraine.
Recall that last month, Tillerson said that relations between the US and Russia it is impossible to restart or to start with a clean slate.
Comments
comments