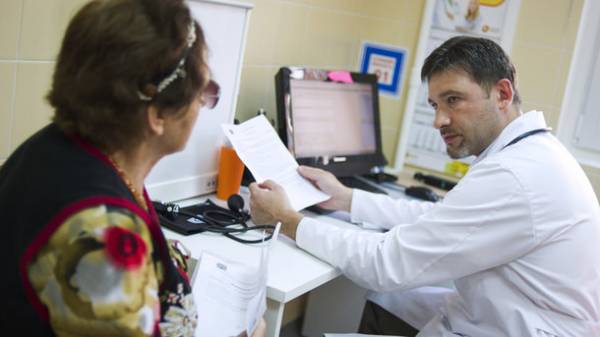 In the case of adoption by Verkhovna Rada the draft laws on health reform from January 1, 2018 family doctors, internists and pediatricians will start to work by new rules. On it informs a press-service of the government.
"Healthcare reform starts with change in the work that is closest to the client's primary care – family doctors, internists and pediatricians. In developed countries the doctors in 80% of cases resolve health problems of the patient without hospitalization using knowledge, basic equipment and common tests and medicines. The task of family doctors not only treat, but also prevent possible diseases of their patients", – explained in the Cabinet.
The government said that after the reform, Ukrainians will be able to choose their own doctor and sign with him a Declaration in the medical service, which will be the basis for transfer funds from the state budget. That is, each doctor will get paid for helping a specific patient.
"Help the primary care physician will be free. In addition, part of their assigned medication will be paid for by the state", – emphasized in the Cabinet and add that to change the doctor any time by signing the Declaration of another doctor.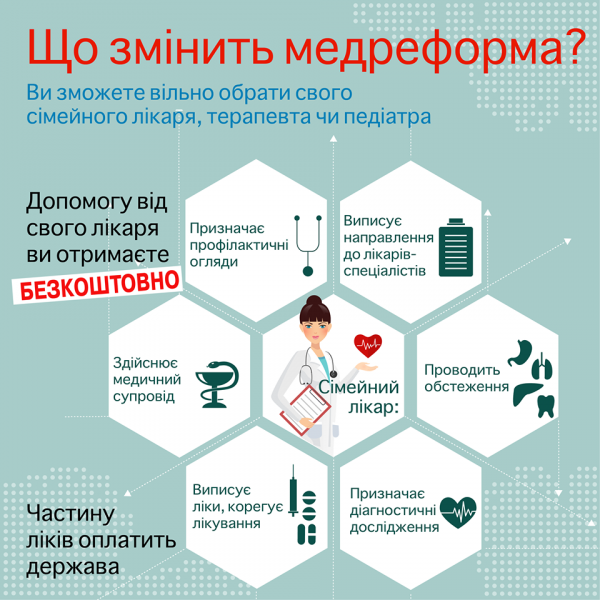 We will remind, earlier deputies have launched medical reform is the third attempt Rada voted for the draft law "On state financial guarantees for providing medical services" in the first reading.
Comments
comments