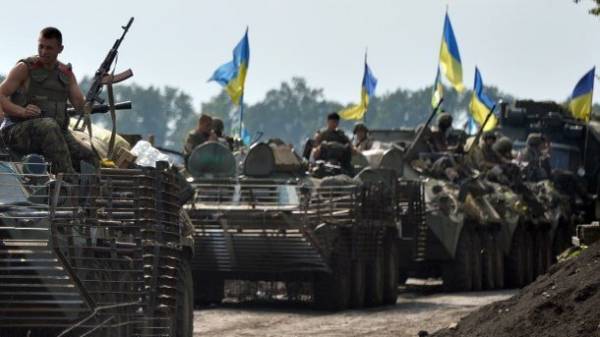 The volunteer Roman Donik believes that the main failure of the Ukrainian army is that in the APU, there is a huge gap between the ordinary soldiers and senior officers.
He stated this in an interview with "Apostrophe".
"We have a bottom soldier who wants to learn. There at the top of the head of the General staff, the commander of a division or educational center. And between him and the soldier – the abyss", – the volunteer told.
According to him, the existence of the problem affects the current legislation, which so far is not going to change.
"We have to fire impossible. The villain, a man who does not work, it is simply impossible to dismiss," said Donica.
He added that periodically dismissals among the officers still occur, but this is a very complicated procedure, especially when it comes to the person with the status of combatants. Donika said that some of the dismissed officers are restored to the position of the court.
"Here they are now trying to rasterbate to new to give the opportunity to come in and do something, shove them to at least a little less damage from them was," said the volunteer, adding that no "50-100 thousand people just throw out".
Donika also said that it is impossible so soon to become an experienced soldier, and for that you need to gain some experience, citing the example of officers who had gradually been promoted from the commanders of the platoon.
According to the volunteer, not all good professionals will want to go to military service because of low wages.
"The army we have, whether we like it or not, still offers starvation wages. $ 500 is really very little," said Donica.
Comments
comments