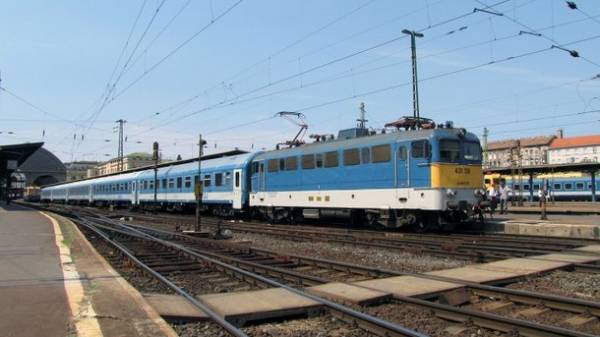 Train from Mukachevo Hungarian Debrecen with the prospect of its extension to Budapest is scheduled to launch in September. This was announced by Deputy infrastructure Minister Viktor Dovgan reports "Economic truth" with reference to "Gromadska".
The project of the international railway trains will become the following after starting the train Kovel-Chelm, which is scheduled for June 12. "Kiev-Przemysl already implemented, Kovel-Chelm exactly will go on June 12. Next project – Mukachevo-Debrecen-Budapest. On June 20 representatives of the Hungarian side, then we can say about the timing exactly. I hope that the first train will go in September," informed the official.
In this context, he stressed the need to solve the problem of shortage of locomotives for the new trains.
We will remind that earlier the Minister of infrastructure Vladimir Omelian said that the Hungarian side is ready to provide your high-speed train to operate on the route Mukachevo-Budapest, but Ukraine needs to repair the part of the railway on its territory.
To Mukachevo is a combined track (1520 mm + 1435 mm (European)), but it does not reach to the station of Mukachevo, resulting in the transshipment complex on the outskirts of the city. To start the train to Hungary, Ukraine needs to build roughly 500 metres of combined track. Optimization of movement, it is desirable to electrify the cross-border area záhony-Chop.
Recall also that Ukraine intends to run the train Uzhhorod-košice (Slovakia).
Also Ukraine and Bulgaria are discussing the launch of the train Kiev-Sofia.
Earlier it was reported that passenger traffic from Ukraine to the EU will increase significantly. The Minister of infrastructure Vladimir Omelian has promised to increase the number of trains in the Western direction.
Comments
comments