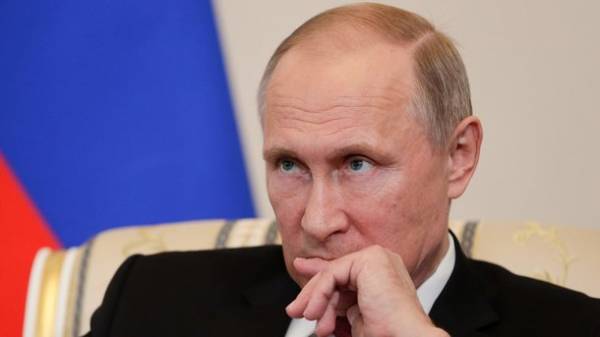 Permission of the Russian authorities to conduct an anti-corruption opposition action on June 12 throughout the country and, at the same time, the intention to disperse it, evidence of imminent serious conflict within the environment of Vladimir Putin. This opinion was expressed by "Apostrophe" Russian political analyst Andrei Piontkovsky.
"With one hand the government allows a nationwide demonstration, and the other is preparing to suppress its hard means. It is a reflection of a very serious conflict within the government, which is now inevitable. Because now the issue of the transit of power: whether Putin will stay in office", – he stressed.
The political scientist is sure that due to the formalities of presidential elections in Russia, the question of power is not decided in March 2018, but today.
"In many ways, next week is the balance of power and determined", – he explained.
Piontkovsky believes that the so-called "elite" within the Russian kleptocracy is maturing very serious discontent with Putin in a number of its foreign-policy failures that have led to a sharp complication of relations with the West.
"The greatest desire of working in shifts "elite" – to normalize relations with the West, to leave with the consent of the West untouched the existing system of neo-feudal economy, but to replace a personal brand," he added.
According to him, around the head of the Russian Federation formed a narrow group, "Bunker", which with this replacement brand loses absolutely everything and "they will defend themselves to the last."
"It's close to Putin businessmen, his childhood friends, of Dresden for the KGB, the Director of the Federal service of National guard troops of the Russian Federation Viktor Zolotov and his national guard, who are personally loyal to Putin. But gold can be really personally loyal to is his guard for 30 years, and are loyal to Putin 400 thousand soldiers, enlisted in the National guard, it is a great question where we might get a response in the coming days," – said Piontkovsky.
He also noted that "the Bunker" can not allow Putin to suffer a third consecutive "public humiliation" – to come on June 15 at a straight line after the resounding success of demonstrations throughout Russia, and the action of the opposition will thwart any large-scale provocation.
"There will be some clashes, people die, demonstrators and their leaders are accused of the coup attempt, the Maidan, the orange revolution, seizure of power, anything. And on 15 June, Putin will be on this straight line, as the leader of the "Russian world", to crush the conspiracy of the external and internal enemies of Russia. Here's what I think is the plan from Putin's inner circle. The plans of the majority of the ruling elite. Apparently, 12-15 June of 2017 is a very serious days in the modern history of Russia", – said the analyst.
Comments
comments