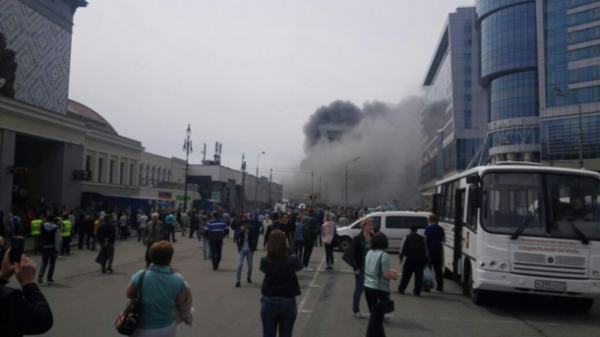 Near the Kiev railway station of Moscow there was a massive fire, killing two people. About it reports a press-service of the Main Directorate for Moscow of the Ministry of emergency situations of Russia.
"In 12 hours 05 minutes (Moscow time – Ed.) in operational duty shift of control Center in crisis situations the Main Department of EMERCOM of Russia in Moscow received a message about a fire in a warehouse at the address: square of the Kiev Station, d. 7", – is spoken in the message.
In the EMERCOM of Russia said that the fire occurred in the area of 100 sq m.
At 13:45, the fire was localized, and at 14:42 eliminated.
"To extinguish were attracted fire train Railways. Unfortunately, as a result of rubble was discovered 2 people without signs of life," – said in the EMERCOM of Russia.
There were 24 pieces of firefighting and rescue equipment and 78 personnel.
Comments
comments