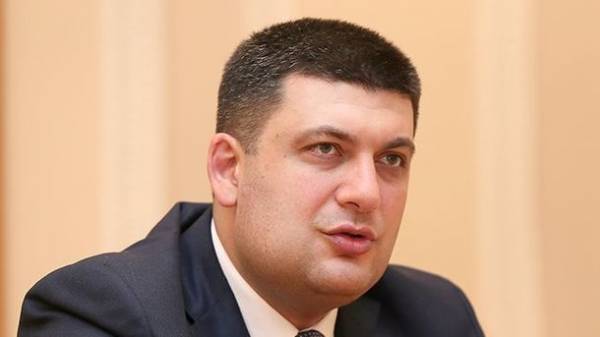 Without changing the pension system the Pension Fund of Ukraine (PFCs) in 3 to 5 years will be bankrupt. This was stated by Prime Minister of Ukraine Volodymyr Groisman.
"Today, the Pension Fund has a growing deficit. The deficit this year, more than 141 billion UAH, think about it. It's more than education, health and culture of the entire country combined. This is one of the defence budget of the country", – said Groisman.
According to him, imperfect pension system results in a deficit of PFC. In this case, Groisman added that to deal with such a situation is possible only due to the change in the pension system and economic growth.
"We are in negotiations with our international partners, defended the position – no changes in the retirement age," – said Groisman. He also called the mistake to increase the retirement age for Ukrainians in 2012.
We will remind, the Cabinet of Ministers of Ukraine adopted the draft pension reform and submitted it to the Council reforms. According to the draft, pension in Ukraine will increaseand the retirement age will remain almost unchanged. At the same time for some categories of Ukrainians will cancel the special conditions of retirement. In addition, Ukraine will expand the list of occupations with early retirement. And special pensions will be saved in the military, in view of their merits in the defense of the homeland.
The government's draft pension reform approved by the international monetary Fund (IMF). At the same time, Vice Prime Minister of Ukraine Pavlo Rozenko said that the pension reform in Ukraine remains a lot of questions.
Comments
comments