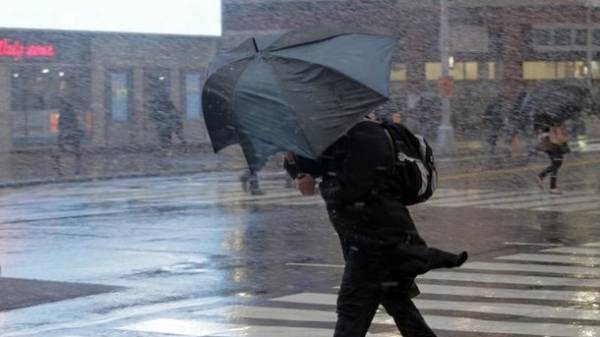 In the coming days the weather in Ukraine will build moderately warm air mass and in most areas, except the North and the centre, in the zone of influence of atmospheric fronts expected short rains with thunderstorms. On Friday, June 9, reports Reuters.
June 10 in the southern Ukraine, the Eastern regions and Sumy region are expected intermittent rain, sometimes thunderstorms in the South-East of strong rains.
For the rest of the country – without any precipitations, only in the most Western areas in the afternoon of 10 June in places is expected rain in the afternoon.
The predominantly Northern wind of 5-10 m/s, in the Crimea, Azov sea and in the Eastern regions in some areas hail and squalls of 15-20 m/s.
Night temperature 10-15°, daytime 19-24°( in the Carpathians night 5-9° C, in the afternoon 11-16°); in southern and Eastern regions of the places the night 14-19°, day 23-28°.
In Kiev without any precipitations, Northern wind of 5-10 m/s, temperatures of 11-13°, in the afternoon of 21-23°.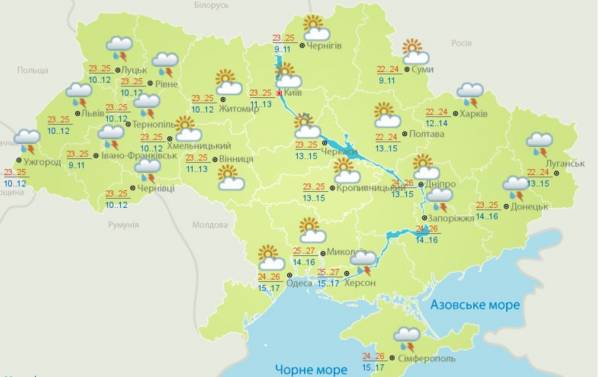 Photo: Reuters
On June 11, forecasters predict in the Western part of Ukraine rain, thunderstorms, the rest of the country – no precipitation. The North wind with transition in the Western part on the Western, 5-10 m/s.
Night temperature 11-16°, on the coast of 18°, in the North of the left Bank of 8-13°; day 21-26°, in the Carpathian region of 18-23°.
In Kiev, June 11, is expected, and Northern wind of 5-10 m/s, night temperature 13-15°, day of 23-25°.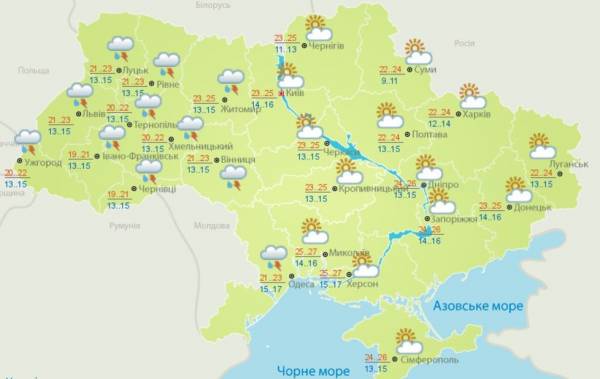 Photo: Reuters
Comments
comments