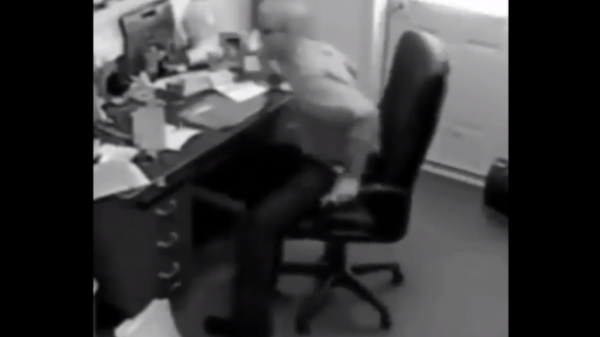 There are difficult days when everything irritates and Angers. It happened with the main character of the video on Facebook.
An office worker was furious from the chair, which infuriated him that began to break down. As a result, he himself his Dolman.
And the video, meanwhile, attracted 14 million hits.
Comments
comments