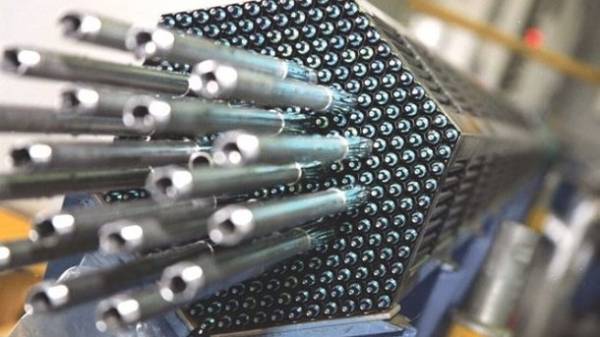 Ukraine in 2017 should reduce the share of procurement of nuclear fuel in Russia to 45%. This was announced by the President of Ukraine of state Petro Poroshenko during a visit to Tripoli TPP Thursday, June 8.
"What did we get in 2016 (of nuclear fuel from Russia – Ed.) – 55%. How I set the task to the foreign Minister (Igor Nasalik – Ed.) in 2017? Already 45%", – said the President.
According to Poroshenko, the diversification of sources of supply of nuclear fuel for Ukrainian NPPs is an important goal to ensure the energy security of the country.
We will note, Ukraine in January-March 2017 has purchased nuclear fuel (NF) for a total amount of 121 million 458,4 thousand dollars.
According to the State statistics service, during this period for Ukrainian nuclear power plants (NPP) were purchased fuel of Russian production by 63 million 831,1 thousand dollars, Swedish production – by 57 million 627,3 thousand dollars.
Thus, the share of purchases by Ukraine of nuclear fuel in January 2017 "TVEL" (Russia) in monetary terms amounted to 52,55%, Westinghouse (Sweden) – 47,45%.
Earlier, the President and CEO of Westinghouse Electric Company Jose Emeterio Gutierrez said that the company in 2017 will increase the supply of nuclear fuel to NNEGC "Energoatom" up to six parties. It is planned that six downloads will be supplied until 2020.
In turn, the President of "Energoatom" Yuriy Nedashkovsky confirmed the company's intention in 2017 to buy six shipments of nuclear fuel of Westinghouse.
"Six games we are planning this year to purchase. Most likely, the part will go into the reserve, as we constantly shift schedule of repairs, plus one of the units that we buy, it becomes to extend the term of the repair service. Therefore, it may happen that we will purchase more than upload, but it's within the same party", – said the head of NAEC.
Recall that Australia will be able to cover up to 30% of Ukraine's needs for nuclear fuel for use in the energy sphere, said the Ukrainian Ambassador to Australia Nikolay Kulinich.
Comments
comments