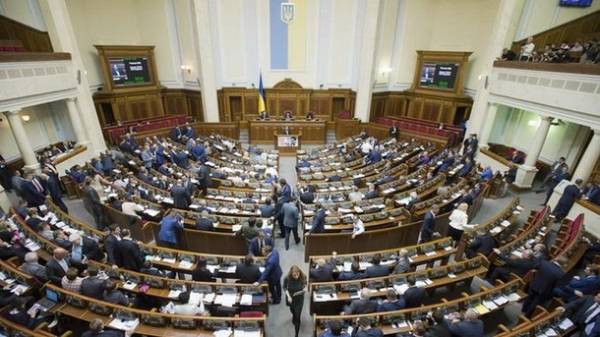 The Verkhovna Rada today, June 8, adopted a government bill No. 6327 "On the state financial guarantees for providing medical services and medicines, which is part of the medical reform."
In the first reading the legislative initiative was supported by 227 people's deputies of the 226 minimum required.
Under the bill, citizens will have a guaranteed package of medical services and medicines at the expense of the state budget.
The document also stipulates that the development of standards of care, assessment of medical technologies and accreditation of health institutions will implement a specialized state non-profit Agency.
The draft law also contains requirements for clinical settings (today's clinical protocols).
As noted by the head of the profile Committee on social policy Lyudmila Denisova, from the state budget will pay for providing emergency, primary and palliative care to citizens.
"The standard of care – we are moving to international standards of treatment and diagnostics… the national health service, the operator which creates, which will be paid from Treasury accounts (services – Ed.) the hospital, chosen by man, and where he provided high-quality services. It is a principle "money follow the patient", – said the acting Minister of health Ulyana Suprun, introducing the draft medical reform in Parliament.
As you know, the project of health reform provides for the introduction of formal sucoplate for medical services secondary (specialized) and tertiary (highly specialized) medical care starting in 2018. According to the explanatory Memorandum, the reform of the financing will last from 2018 to 2021.
The bill is aimed at reducing the share of informal private payments for medical services. The bill also calls for the purchase of medical services through the unified national customer in 2018.
"The introduction of formal co-payments for medical services it is proposed to start gradually, with a gradual increase in the proportion of the relevant income with the expansion of services secondary (specialized) and tertiary (highly specialized) medical care provided by a new principle", – stated in the explanatory note to the bill.
Previously the acting Minister of health Ulyana Suprun expressed hope that the Ukrainian Parliament on Thursday, June 8, adopt in the first reading the draft laws on health reform. The Deputy head of the faction "Block of Petro Poroshenko" Sergei Berezenko expressed confidence that this day, these bills will be voted in the first reading, and 22 June, with the revision of the committees will be voted as a whole.
We will remind, the Prime Minister Volodymyr Groysman told who will win and who will lose from health care reformto be held in Ukraine.
Comments
comments