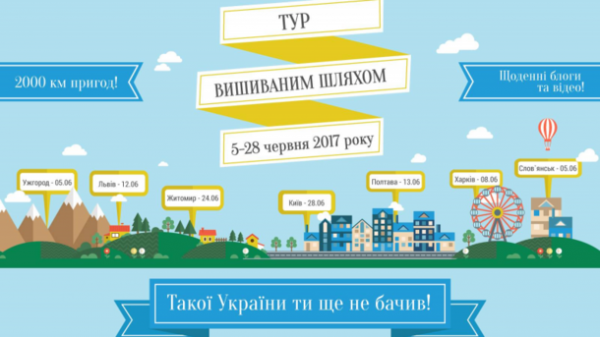 Today, June 5, from Uzhgorod kicked off the longest tourist route of Ukraine "Ornament way", reports UNN.
More than 2 thousand km in 11 regions of Ukraine will overcome four blogger's that were chosen from 80 applicants. The unique route will connect Uzhgorod (Transcarpathia) and Slavyansk (Donetsk region). From Uzhgorod we went to the bloggers Sergey Nagorny (Kyiv region) and Irina Zhuravel (Nikolaev), two more will start from the East to the West of the country.
"Bloggers will overcome more than 2 thousand km for 60 settlements of 11 regions of Ukraine, will visit and show the public a few hundred tourist sites. Every day, our bloggers will publish the reports with experiences, photos and videos. Our goal is to show tourist the Ukraine from a new angle, unknown and interesting. Our travelers also will support 40 local organizers, who will present native city. We also launched a new online platform, which should become the social network for travelers Ukraine. Everybody may leave your tracks, routes, upload photos and videos, share travel experiences, " – said today at a press conference in Uzhgorod, the organizer of the project Irina Akulovich.
Within Transcarpathia bloggers will visit and show Ukraine Uzhgorod and Mukachevo, the castle in chinadievo village, Palace schönborn in Karpaty village, Mizhgirya village and of the island of Atlantis.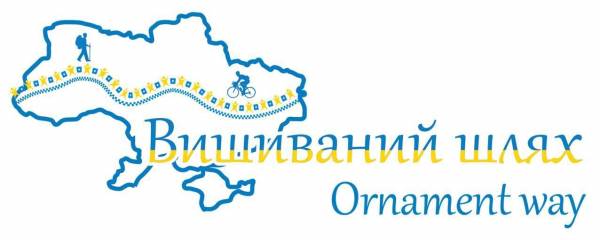 The highlight of the large-scale action will be five gift certificates "my dream Day", which bloggers will be opened in five cities on the route of the "Ornament way", namely in Mukachevo (Transcarpathian region), Drohobych (Lviv region), Ostroh (Rivne oblast), Shepetovka (Khmelnitsky region) and Radomyshl (Zhytomyr). Whoever finds the certificate will have the opportunity to visit one of the cities and on the same program, and errant bloggers.
The participants overcome the distance in 2 thousand miles is quite budget – trains, trains, walking, hitchhiking and the like. In the framework of the "Ornament way" bloggers will conquer mountains, waterfalls, rivers and forests, will examine the historical and architectural monuments, will learn traditional crafts, take quests.
In the end, after three weeks of wandering members of the tourist route "Ornament way" will take part in the parade in Kiev to the Day of Constitution of Ukraine.
Last year a similar campaign was able to unite in a tour of Ukraine for cyclists, including from neighbouring countries. Two people completed the route on foot and barefoot. Their journey lasted 100 days, and from Lviv to Kharkiv travelers were accompanied by the dog, who has set a record for overcoming distances.
The organizers of the "Ornament way" plan to make a campaign an annual event, to open the world of unexplored tourist attractions of Ukraine.
Comments
comments