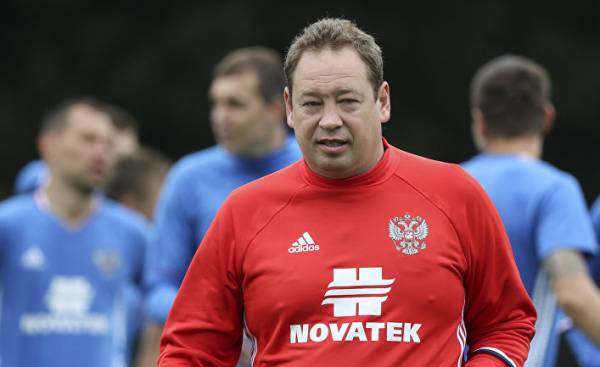 Ex-coach of Russia on football Leonid Slutsky in an interview with the BBC said the owner of club "Chelsea" Roman Abramovich helps him to get a "dream job" in England. This Slutsky answered questions of the correspondent in English, which the coach started five months ago when he moved to Albion. According to Russian experts, is now one of the most important is the word "dream".
Leonid Slutsky: Yes, he (Roman Abramovich — approx. ed.) my friend. He tries to help me in this situation. Because the last five months, I studied English, watched a lot of matches not only in the Premier League but in the Championship and in League One. He also tries to help Russian football, he has his Academy in Russia, he invests a lot of money into football infrastructure, he built about 300 fields with artificial turf, has sponsored the national team of Russia. To date, his project in the Russian football is me.
Air force: If you really started to study English five months ago, then you have achieved good results. What is the most important word in the English language you learned in that time?
Leonid Slutsky: it is true that five months ago my English level was zero. It is really so. Can't say that one word is the most important. But for me, in my situation, probably the most important word is "dream".
Comments
comments