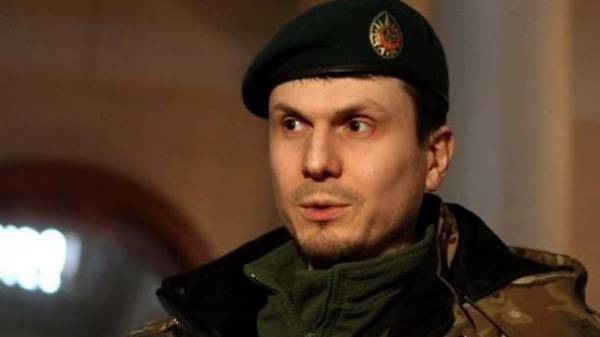 The attacker, who tried to kill the volunteers of the war in the Donbass Adam Osmayev and his wife Amina Okueva, it is declared suspicion. This was reported by press Secretary of the Prosecutor's office of Kyiv Hope maksimets on his page in Facebook.
"In agreement with the Kyiv Prosecutor's office investigator 03.05.2017 SU GU PE in Kiev reported suspected 58-year-old man, who on 1 June 2017 committed the attempted murder of the commander of the volunteer battalion. Dzhokhar Dudayev — Adam Osmaeva and his wife Amina Okueva", — stated in the message.
Provided that the actions of the malefactor are qualified under part 2 of article 15, paragraph 1 of part 2 of article 115 UK of Ukraine (attempt at murder) which sanction provides till 15 years of imprisonment.
"At present, the suspect, who was also injured, is in one of the capital's hospitals under heavy guard," added the spokesman.
It is also stated that a judicial inquiry, which sets out the circumstances and motives of this crime, proceeds and is on control of Prosecutor's office.
We will remind, on Thursday, June 1, in Kiev there was an attempt on the combatants who served in the ranks of the police battalion "Kyiv-2", Adam Osmayev and amine Okueva.
The investigation considers political assassination as the main version of the attack on a volunteer of Adam Osmaev. This was announced by adviser to the Minister of internal Affairs of Ukraine Ivan Varchenko in exclusive comments to NewsOne TV channel.
In addition, the Advisor of the Minister of interior said that the killer is an important witness of the crimes of the Kremlin against Ukraine.
"This could be a scheme when the Kremlin hires in Ukraine different stakeholders and focuses them on destruction of those or other public entities. Therefore, from the very beginning was taken strict security measures against all participants in the incident, and especially the killer, who will testify. These readings can shed light on the strategy used by Russia against Ukraine", – said Varchenko.
Comments
comments