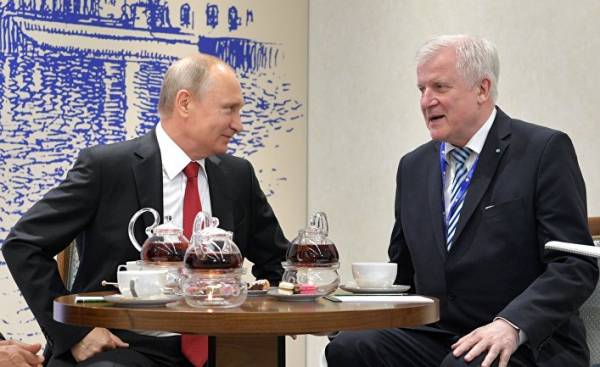 The group E7 ("Emerging seven", a group of seven countries with emerging economies, which include Brazil, India, China, Mexico, Russia, Indonesia, Turkey — approx. ed.), which, when its value produced added value, most likely, will overtake the G7 group in 2018-2020, since the beginning of 2000-ies the increase of their ambitions in the global economy increases its weight in world politics and, along with the rapid development of the socio-economic conditions in their countries to conduct international summits to discuss critical issues in global Economics and politics. At the summits of international level, which Turkey, which is among the E7 countries, conducted from the end 1990-ies and, in particular, took in Istanbul, repeatedly gathered representatives of global political and economic elite. Over the last ten years such economies as Russia, China, India and Brazil have also begun to embrace such summits. One of these significant events — the St. Petersburg international economic forum, and for the first time in Russia it was held in 1997.
It is important that this kind of international events are held under the guidance of the leaders, presidents Erdogan and Putin, who in world politics in recent times will not step depart from national traditions, the vital interests of their countries and deeply respected and loved by the citizens of their States. This helps to ensure that the summits, which brings together eminent leaders of the world politics, become a platform to discuss topics of critical importance. Since 2006, the St. Petersburg forum is held with participation and under the leadership of Vladimir Putin. St. Petersburg international economic forum has become one of the leading international platforms where business leaders are communicating with each other, discuss the main economic issues concerning Russia and around the world. Special guest of the forum this year — the Prime Minister of India Narendra modi (Narendra Mody). UN Secretary-General antónio Guterres (Antonio Guterres) — also in St. Petersburg.
Our conversation with representatives of the Indian delegation that took part in this meeting was focused on a mistaken policy of Europe in relation to Turkey and Russia in the spirit of "suicide" from the point of view of the EU. Experts from India stressed that surprised to see the erroneous policy of Western countries against Turkey and Russia, two States capable of balancing the imbalance that in the next ten years will occur in the global economy and politics of China. And the Bosphorus summit, which will take place for the eighth time under the auspices of the President of Turkey, continues to build its scale as a platform for international cooperation where global problems are discussed.
Today speak of a "new future" world, and on the summits, accept Turkey, we will continue to monitor the contribution that it makes to the discussion and solution of global issues.
Comments
comments