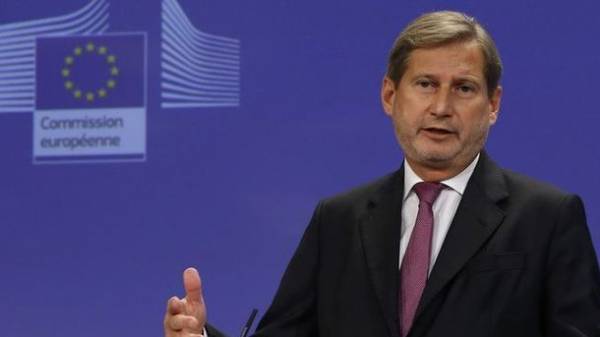 The European Union Commissioner for European neighbourhood policy and negotiations to expand Johannes Hahn noted the considerable progress in implementing reforms in Ukraine in different spheres and underlined the need to continue work in this direction.
"Ukraine has shown impressive progress in the implementation of reforms. Especially in the part which relates to legislative initiatives," said Khan at a press conference Thursday in Kiev.
According to him, no country has implemented such "ambitious reforms" in such difficult conditions. "It's… a difficult situation because of the conflict in the East of the country for internally displaced persons and everything that has to do with this", – he said.
The Commissioner stressed that the results of the reform recognises the European Union and international partners, in particular – to achieve the stabilisation of Ukraine's economy, justice reform, creating anti-corruption bodies.
"It is important to ensure that all of these issues and it is vital that drastic reforms were undertaken in the energy sector and the banking sector. This will eliminate the biggest sources of corruption," he said.
Comments
comments