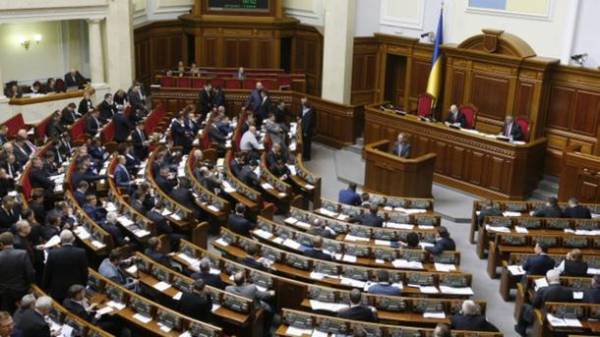 To the Verkhovna Rada will submit a new bill, which defines medical reform. The working group of the Parliament has finalized the governmental draft law. This was announced by the representative of the BPP, member of the Verkhovna Rada Committee on health Sergey Berezenko on his page in Facebook, transfers TV channel "112 Ukraine".
"The working group on the revision of the governmental draft laws on the implementation of healthcare reform finished its work. The desire to make this system as perfect and transparent unites us. It was therefore decided that the Ministry of health in the next few days will submit to Verkhovna Rada a new draft law. Three papers (No. 6327, 6328, 6347) will be merged into account amendments of deputies, agreed in detail during our meeting," wrote Berezenko.
According to him, the bill No. 6329 on amendments to the Budget code remains as proposed.
"I and the Chairman of the faction of Arthur Gerasimov will recommend the inclusion of these bills in the agenda of the next session of the week, and their resultant voting in the session hall. It's nice that for the support of health reform in the jointly established view expressed are present non-faction deputies and representatives of parliamentary factions – "Samopomich" Radical party of Oleh Lyashko", – added the MP.
According to him, there is understanding of the need for early adoption of reforms for immediate resuscitation of the health system. The MP expressed the hope that this will be a convincing argument for decision-making in specialized parliamentary committees and in the session hall.
We will remind, during the plenary session on Thursday, may 18, the deputies did not include in the agenda of the session a number of bills concerning medical reform. Then Sergey Berezenko said that the documents should be finished. The Verkhovna Rada has established a working group.
Comments
comments