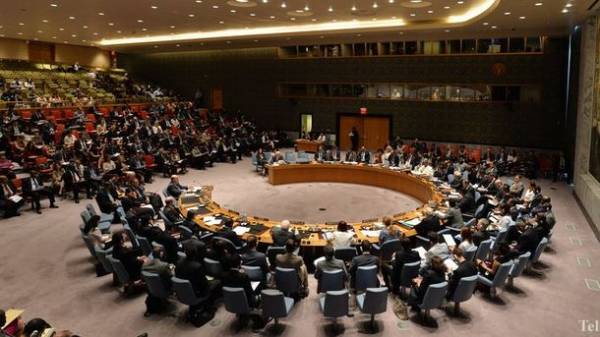 USA, Japan and South Korea demanded the convening of an emergency UN Security Council with regard to the recent North Korea missile launch, reports Reuters. The meeting is expected on Monday, February 13.
The missile test was held on Sunday, February 12. According to the South Korean military, ballistic missile medium-range Pukguksong-2 (Pukhansan-2, "Northern star-2") class "Musudan" was launched from site in the province's Do. Flying about 500 kilometers she fell into the sea of Japan. In testing was attended by North Korean leader Kim Jong-UN.
Pyongyang said that tests of new ballistic missiles were successful. North Korea claims that it has managed to test the possibility of equipping a projectile with a nuclear warhead and its ability to evade interception.
In 2016, North Korea carried out more than 20 launches of ballistic missiles and two nuclear tests, which violate the resolutions of the UN security Council. Subsequently, the security Council imposed on Pyongyang sanctions.
Comments
comments