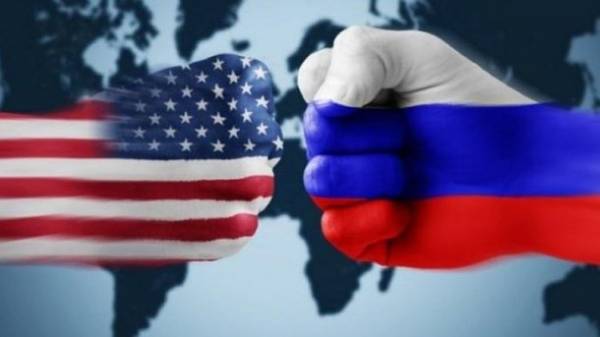 The conflict in the Donbas is used by Russia and the United States in its confrontation. This opinion was expressed on air of TV channel NewsOne, a public activist and volunteer Alexey Mochanov.
He believes that the Ukrainians became hostages of Russia and the USA in the conflict in the Donbass.
"You know how to explode the Internet shouting and screaming, but we need to decide what is happening in the Donbas. If the war in Ukraine with Russia, then why are we not declare? Civil war? Then who are the parties to the conflict? It seems to me that we have a war between the Americans and Russians, and here to drag in a huge number of objective and subjective reasons and circumstances. If this is a war of Russia and America with the use of our resources, in the framework of the "Minsk", "Budapest", "Hague", "Paris" formats must be US" says Mochanov.
He noted that in this case, to resolve the situation in Eastern Ukraine needs to attract US.
Beliefs Mochanov, to solve the conflict in Donbas by force is impossible.
"To end the war, we need to bring to the peace plan all sides of the conflict. And Russia, not Putin's godfather, and serious politicians and diplomats. Americans, the Ukrainian side, the Europeans. None of the parties can not resolve the conflict by force in their favor. If we can figure out how to extricate himself, he will continue", – concluded Mochanov.
Formerly known Chechen Amina Okueva, who fought in the Donbass, told me that Ukraine will fight Russia until, until there will not change the system of government.
Comments
comments