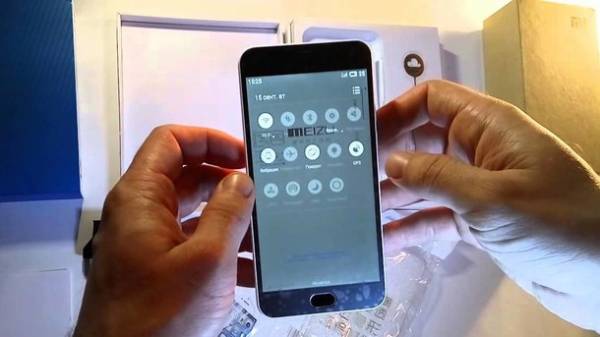 Within two weeks of the Ukrainian customs has started to stop international parcels from foreign Internet shops with gadgets Meizu and Xiaomi at the request of the copyright holder. This writes AIN.
Thus, according to the newspaper, the parcels with Xiaomi already miss Ukraine.
As the Director of shop "Socket" Vladislav Chechetkin, over the last couple of weeks the buyers who ordered the device Meizu in foreign stores through the website the "Outlet" faced with the fact that their packages they do not come.
"This is due to the repeated written requests of the rights holder Meizu in GFS. Letters signed by one of the founders of Victoria — previously, she was Director of the "Citrus trade", is now listed in the customs registry, as the representative of TM in Ukraine. According to "Citrus", she does not work with 2011, but the Citrus and Meizu cooperate with it", – notes the edition.
The letter States that in March on the territory of Ukraine "was imported counterfeit goods," and customs did not stop the car. Representative of TM calls for DFS to take action on this issue.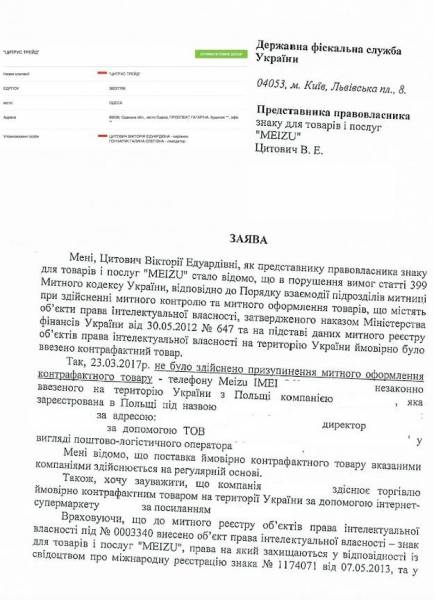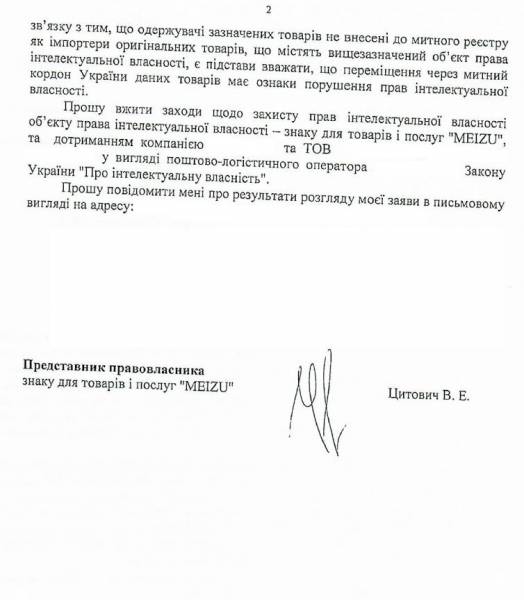 According to unofficial data, in connection with inspections of parcels last week "New mail" complained about mass inspections of international shipments.
The manufacturer of the goods under own trade mark loses the right to commercial operation after the first sale. This means in particular that the new owner may advertise the goods. In this sense, the rights of the owner of the trademark are exhausted.
But international trade discrepancies appear. Some countries consider that the importer (buyer) of goods for import into their country to confirm the manufacturer the right to sell it. It's called national principle of exhaustion of rights. If you do not needed is an international approach. Today, in our legislation the principle of exhaustion of rights not clearly established.
Comments
comments