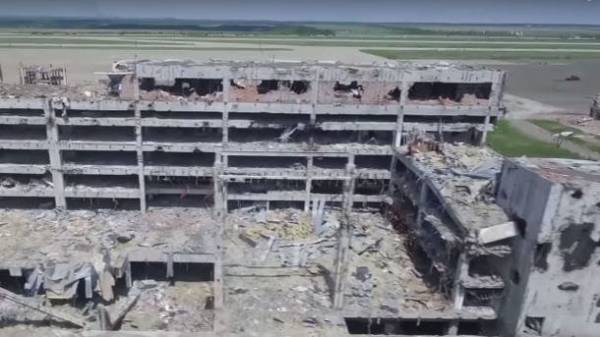 In the network appeared the new video completely destroyed during the fighting at Donetsk airport, which left only ruins. A video clip posted on YouTube.
In the video you can see that the design of the terminal is fully fired heavy artillery and tanks, and there's nobody around. Even militants.
As you know, the defense of the Donetsk airport lasted for 242 days. The first battle was adopted by the Ukrainian military on may 26, 2014.
As he told the "cyborgs" from the 3rd separate special purpose regiment told in the beginning of the war in the Donbass could change the scenario of fights in favor of the Ukrainian army and go on the offensive.
In turn, the commander of the 93rd separate mechanized brigade of Ukraine Oleg Mikats told how, during the confrontation in 2014 for the Donetsk airport militants suggested the Ukrainian military money for the delivery of the strategic object.
Comments
comments