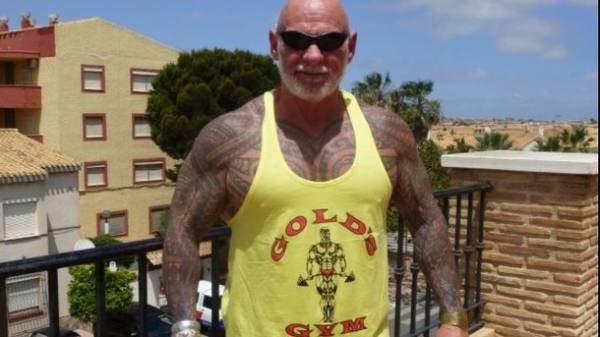 Bodybuilder from the British city of Manchester ray Houghton cover the whole body with tattoos in just 14 months, reports the Daily Mail.
According to the newspaper, 59-year-old Briton spent on wearable drawings 5.5 thousand pounds (more than 7 thousand dollars).
It all started with the fact that ray wanted to close their old tattoos on his arms, but decided not to stop. As a result, no drawings were only the face, feet and inguinal region of body.
Ray Houghton, 59, has been a fitness fanatic since he was a boy, but was reluctant to show off his impressive mu… https://t.co/IsZnCon94h
— Thus Spake (@thus_spake) may 24, 2017
Pictures of his work shared on instagram the tattoo master user Bagwa Tattoo.
#bagwatattoo #maoritattoo #polynesiantattoo #tattoos #tattedup #tat
According to Houghton, thanks to a new way, he feels younger and more confident. According to him, he was ashamed of the other tattoos done in his youth after service in the army.
Big ray's finished bodysuit. Covering up old tattoos arm and leg was a challenge, but Was a great journey for us both thanks mate. #bagwatattoo #maoritattoo #polynesiantattoo #tribaltattoo #tattooed #bodysuit #bodybuilding #tattedup #tats #tattoolife #tattoostyle
Comments
comments