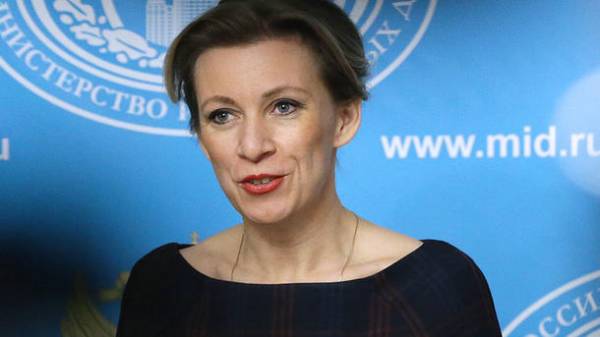 The Ministry of foreign Affairs of the Russian Federation in connection with the statement about the General position of the United States and the EU on Donbas came to the conclusion that the loss of the "identity" of Brussels. This was at the briefing in Moscow said the official speaker of Russian foreign Ministry Maria Zakharova, commenting on the statement of the President of the European Council Donald Tusk about the General position of the United States and the European Union on the conflict in the Donbass.
"With regard to the common position – I honestly don't really understand what was going on. It's an interesting point about what the total agenda of the said President of the EU. We always talked about the fact that Europe in recent years has lost its own identity in international Affairs and shaping foreign policy agenda," – said Zakharov.
"I have the impression that Brussels in General and several representatives of the EU, there is some fear of the discrepancy between his view of the international situation with the position of Washington," Zakharova said.
Earlier after the meeting with trump Tusk said that the EU and the United States have a common position on the conflict in the Donbas.
Comments
comments