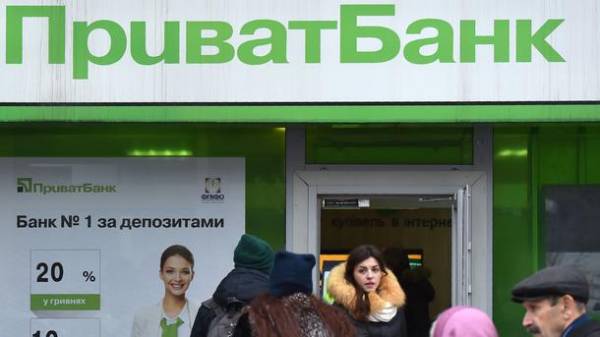 Public Privat is ready to partial entry of a private investor in 3-4 years. This was stated by Director of Department of financial stability, the NBU Vitaliy vavryshchuk, the press service of the regulator.
"Vitaly vavrischuk once again stressed the correctness and legality of state action, in terms of entry into the capital of the largest Bank and the procedures bail-in. It is estimated that partial entry into the Bank of a private investor PrivatBank will be ready in 3-4 years", – noted on the official website of the NBU in Facebook.
Vavryshchuk noted that the cleaning process of the banking system has actually been completed, so please don't expect the "fall" of large banks. However, ongoing verification of small financial institutions, which owns less than 2% of the assets of the entire banking system.
"Some of these banks may not cope with the demand for capital increase, but their proportion of the total market is small, so their potential removal from the market will not affect the stability of the banking system," – said vavrischuk.
Recall, PrivatBank was nationalised in December 2016. The whole procedure took 72 hours. The reason is that "Private" could not execute the recapitalization program. The Finance Ministry and the NBU had already stated that the move to the state was the only viable option to save financial institutions. At the same time, a former beneficiary of "Privat" Igor Kolomoisky insisted that PrivatBank was the victim of the "tyranny of the NBU".
Comments
comments