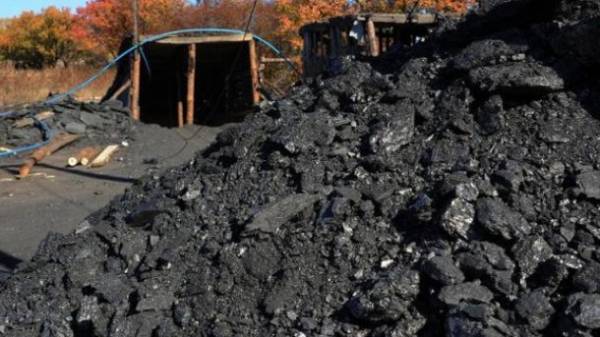 The strengthening of control over import of coal to Ukraine, the customs authorities will prevent its supplies from ORDO, where the management of the mines by representatives of the so-called"LNR" and "DNR". This was during a Forum on asset tracing said head of the Crisis headquarters of DTEK Energo Denis Didenko.
"The fact that the Ministry of energy sent a letter to the customs authorities of the SFS on the need to tighten control over the import of coal in Ukraine can be described as very correct action. After all, customs officers can verify the authenticity of documents on the origin of coal, to take samples, and in case of revealing of signs of coal with uncontrolled territory to initiate proceedings on violation of customs rules, to bring law enforcement and to prevent the flow of coal to Ukraine", – said Didenko.
According to him, DTEK expects the impact of the actions of customs authorities, because the mine company, which are located in ORDA and worked within the framework of the Ukrainian legislation, was captured by militants of the so-called "LNR" and "DNR".
He noted that the company observes the attempts of coal mining and its implementation in third countries.
"In ORDO do not need the amount of coal mined captured mine. So people who supervise these enterprises are trying to improve sales of this product. DTEK, as the owner of the assets in ORDA, monitors all attempts of illegal sale of coal and will notify all authorized bodies that will prevent the illegal sale of the resource of our enterprises", – said Didenko.
He also said that the company has warned all potential buyers and suppliers of coal about the illegality of any operations with the goods and also the need to verify its origin.
"For large companies, listed on international exchanges, operation with coal from the tubing, a substantial threat of sanctions and collapse of the value of the securities", – said the head of the Crisis staff.
We will remind, the Ministry of energy and coal industry of Ukraine sent a letter to SFS with a proposal to strengthen the control over the import of coal to Ukraine to close the opportunity for the supply of coal from ORDO. In the case of the supply of such coal in the country the government plans to confiscate.
Comments
comments