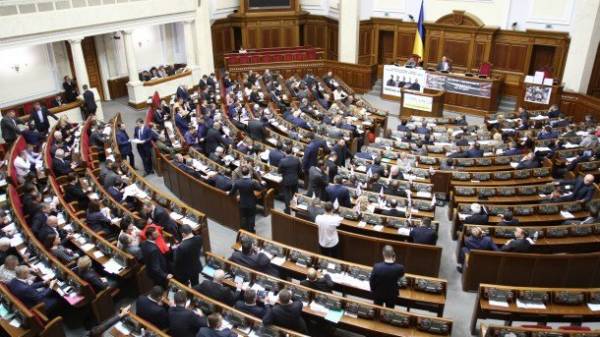 The introduction of visa regime in the near future may not happen, because at this point in the Parliament there votes to support this. This was stated in the comment "observer" the people's Deputy from Blok Petro Poroshenko Vadim Denisenko.
According to him, the speaker of Parliament is unlikely to put the matter to a vote of the Parliament.
"Votes for visa no. To put the question to the vote, realizing that you don't have the votes, stupid. I do not think that the Chairman of the Verkhovna Rada Andrew Parubiy is going," – said Denisenko.
Earlier, the parliamentary faction "people's front" appealed to the Verkhovna Rada to consider this week bills, including the introduction of a visa regime with Russia. The relevant proposal was voiced today during the conciliation Board in Parliament, the leader of the faction Maxim Bourbaki.
In turn, the head of the Verkhovna Rada Andrei Parubiy said that the issue of the visa regime before making the vote need to discuss with the parliamentary factions, that he has not failed in the session hall.
Comments
comments