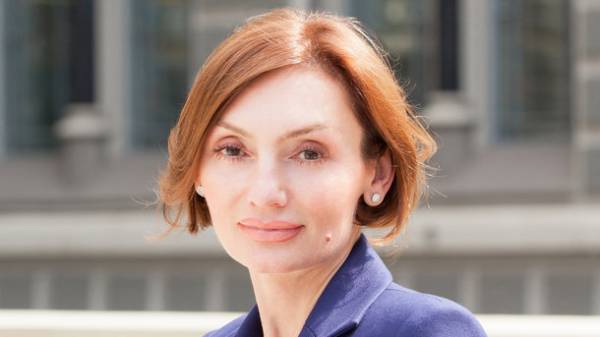 The national Bank of Ukraine (NBU) has recommended the business to move to settlements in Euro. The proposal was made by Deputy head of the NBU Kateryna Rozhkova, writes FinClub.
The official explained the expectation the fact that now in Ukraine actively implement the European directives.
"We have already made a lot of changes to the regulatory framework, many changes are still cooking, including in respect of compliance. As soon as we implement everything planned, it will be easier to work with banks in the Eurozone," – said Rozhkov.
Deputy Director of the Association Ukrswift Dmitry Sexton urged banks to make their data openly SWIFT system korschen.
"There all banks submit information about themselves and their operations. But our institutions don't always have the time to do it correctly. Although foreign banks very carefully keep track of the data in this system. If we believe that we are all right, then why hide this information? The more data is in the system, the less our risks will be in the eyes of the contractors", – said the Sexton.
Bankers are ready to support the initiative. "We will close this issue and transfer customers to the Euro", – promised the Chairman of the Board of Bank "Globus" Sergey Mamedov.
However, to transfer all contracts in euros is impossible.
"Asia, South Korea, Japan, China do not want to switch to payments in euros. Only dollars", – said the Chairman of the Supervisory Board of the Bank "Concord" and the processing center ProCard Elena's Roommate.
Moreover, after the opening of correspondent accounts in Euro in the European banks with the Ukrainian institutions will face the same problems which now came from the American counterparts, experts say. "Most European banks having subsidiaries in the USA, are building the same system of control. And if you put the payments in Euro will have the same issues," warns the Deputy Chairman of the Board of Taskombank Maxim Excavation.
We will remind, earlier American credit facility Deutsche Bank Trust Company Americas New York suspended the payment of dollar-denominated orders of loro correspondent banks Ukrgasbank.
Comments
comments