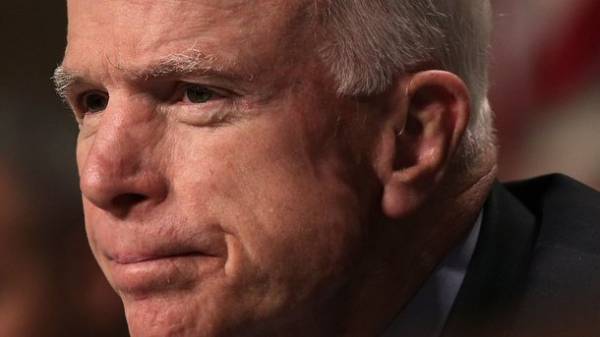 Russia has sharply criticized remarks by us Senator John McCain to the Minister of foreign Affairs of the Russian Federation Sergey Lavrov.
As reported NSN, the official representative of the Russian foreign Ministry believes the words of the American policy is pathetic.
"Apparently, their politicians McCain a little of the poison is produced by a lot more. But pity, McCain is no longer any emotion," said the diplomat.
In turn, the head of the international Federation Council Committee Konstantin Kosachev has urged not to pay attention to the words of McCain.
"There is no point to listen what McCain said about Russia and its politicians. Because, in my opinion, the comment on McCain is a bad for any sane person," said Kosachev "RIA Novosti".
Also called and the first Deputy Chairman of the Duma Committee on international Affairs Dmitry Novikov, who believes this is a good indicator for Russian diplomacy.
"McCain is an old member of the cold war, he was a known provocateur and creepy Russophobe, so anything other than insults and rudeness towards Russia, he should not wait. However, the fact that he these things breaks, means that he feels insecure, and such attacks are a good indicator for Russian diplomacy," he said.
As it became known today, John McCain said that the Minister of foreign Affairs of Russia Sergey Lavrov nothing more than propagandist of Russian President Vladimir Putin and he has no place in the oval office of the White house.
Comments
comments