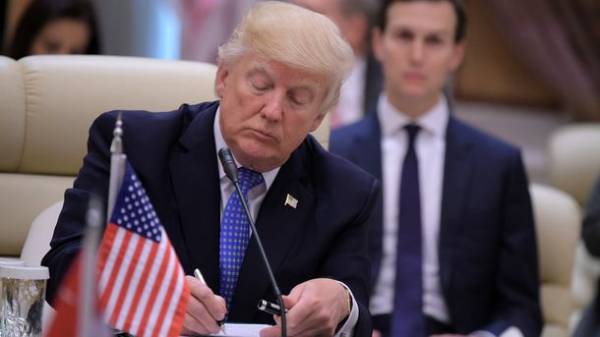 Former Director of the Central intelligence Agency and national security Agency, USA Michael Hayden believes that the Kremlin is considering the American leader Donald trump as a "useful idiot". This opinion Hayden said in an interview with the newspaper Bild, reports Deutsche Welle.
"In November, a few days before the election, I tried to understand the strange sympathy of Donald trump in relation to [Russian President] Vladimir Putin," said Hayden, words which leads TASS. He added that six months later, with deep disappointment I have to state that the definition of "useful idiot" is still very appropriate for the White house.
According to the General, the dismissal of FBI Director James Comey and acting assistant attorney General Sally Yates, openly other political positions, makes you feel "a bit like in Nicaragua".
Hayden recalled that us intelligence agencies suspect Russia in influencing the election campaign in the USA (Moscow such claims were invariably denied — red). From the point of view of the former chief of the CIA, Germany should fear Russian intervention in elections to the Bundestag, which will be held on September 24.
Earlier in may, in his article published in The Washington Post, Hayden also wrote that trump's "polezni durak". In 2016, the same characteristics Trump gave former U.S. Secretary of state Madeleine Albright.
In political jargon, "useful idiots" called the naive citizens of Western countries sympathetic to the Soviet Union, which used them for their own purposes. Currently, the term is used more broadly to describe someone who is a puppet, for example, some terrorist group or a political movement.
Comments
comments