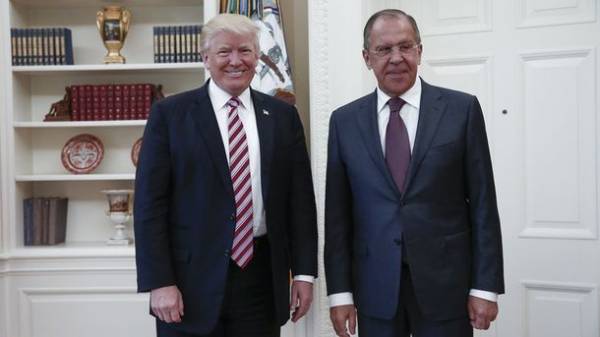 During a meeting in the oval office, the President of the United States, Donald trump told the Russian foreign Minister Sergey Lavrov and Russian Ambassador to the United States Sergey Kislyak, and was fired the FBI Director James Komi. This was reported on Friday the newspaper the New York Times, citing sources who briefed the publication of a report of this meeting ,the TV channel "112 Ukraine".
"I just fired the head of the FBI. He was crazy, just insane," the newspaper quotes the words of the President.
According to the publication, trump got rid of Komi, to ease the "huge pressure" on him because of the investigation of Russian interference in presidential elections in the United States.
The content of the conversation of the President of trump with the Russian representatives were recorded in the report of the White house, made on the basis of entries in the oval office. One of the officials read out the newspaper quotes, the other confirmed the General topic of discussion, reported NYT.
At the same time, the White house spokesman Sean Spicer expressed no objections to this information. In his statement, he noted that James Komi "has created unnecessary pressure on the President to conduct diplomatic negotiations with Russia on issues such as Syria, Ukraine and ISIS.
Meeting Donald trump with Minister Lavrov and Russian Ambassador Kislyak was held the next day after Comey was fired.
We will remind, the President of the United States Donald trump has described as "very successful" meeting with Russian foreign Minister Sergei Lavrov in Washington.
Comments
comments