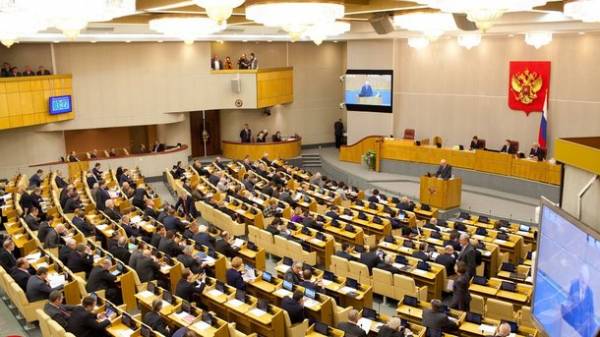 The state Duma meeting on Friday adopted in the second reading the package of bills to abolish absentee ballots in elections and in the law "On elections of the President of the Russian Federation".
Among other things, the amendment to the law on presidential elections States that "if a Sunday, on which should be assigned to the elections of the President of the Russian Federation coincides with a day preceding a holiday day, or this Sunday falls on the week including a public holiday or Sunday is duly announced a work day elections are called for next Sunday."
In 2018 presidential elections, expected to be held on the week in which falls the international women's day on March 8, and in accordance with the proposed amendment the election can be postponed to the following Sunday, which, in turn, falls on March 18.
As you know, on 18 March, Russia celebrates the day of the annexation of Crimea.
We will remind, in March 2014, after the Russian troops on the Peninsula and the so-called "referendum", Moscow, in violation of international treaties and commitments annexed the Crimea.
Comments
comments