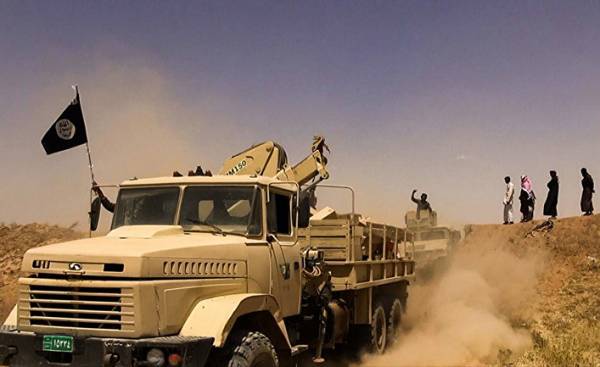 Wild boar killed three militants LIH (banned organization in Russia — approx. TRANS.) in an agricultural area of Iraq controlled by the group.
The militants tried to drive animals in the district of al-Rashad near Kirkuk, but the hogs "mad", reported Iraqi News.
One source said that members of ISIS "took revenge on pigs" after that fatal attack.
It is unclear exactly how many militants were killed, and what "vengeance" suffered the boars.
ISIS holds territory around Kirkuk in 2014, and several thousand civilians fled the region.
This case occurred six months after the beginning of the Iraqi forces operation to free fighters from the city of Mosul, considered the last stronghold of ISIS in Iraq.
Local armed groups have repeatedly called on the government to release detained "Islamic state" territory, but the government troops are mostly concentrated in the Mosul area.
Militants accused that they executed civilians attempting to flee the area to camps for refugees.
Comments
comments