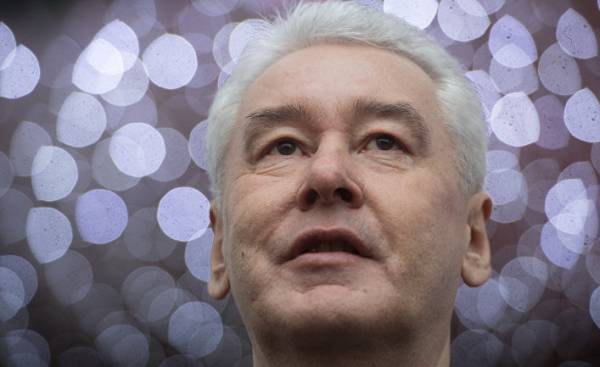 Let's say someone has set a goal to set up even the most imperturbable of citizens against the state — it is unlikely he will be able to imagine a better program than to evict millions of people from their own apartments with a vague promise to relocate them to new homes.
The mayor of Moscow Sergey Sobyanin his initiative for the demolition of the first prefabricated houses the Russian capital managed to do rarely achieves what the opposition: tens of thousands of Muscovites came out in these days on the streets of the capital to protest. They want to protect their homes from demolition, and do not believe the promises Sobyanin that instead of the old panel houses, they will receive an equivalent apartment or even better.
Monday the owners and residents 4566 houses on the Internet can vote whether they are willing for such an exchange. Opponents have criticized the initiative as opaque and easily manipulated. In the list are not only subject to the demolition of houses, as previously stated, but a brick house in good condition. Investors are willing to pay large amounts for some areas in the city centre, to then there to build high-rise buildings.
58-year-old mayor, in fact, did not plan to set citizens against the state. On the contrary — the mayor is loyal to the Kremlin apparatchik Putin's time, Manager, devoid of charisma and political ambitions, Manager. The son of a Cossack with a diploma of an engineer and a lawyer began in his native Siberia the career of a local politician. Where in the vast scale of the frozen earth produce oil and gas. Becoming the Governor of Tyumen in 2001, he was one of the first governors joined the new Kremlin party "United Russia".
Four years later, Putin challenged him to a position of the Deputy head of the presidential Administration, in 2008, he headed the presidential campaign, Dmitry Medvedev, who in 2010 made him the mayor of the capital. His predecessor Yury Luzhkov for 18 years headed by Moscow as a state within a state, while his wife, the owner of a construction business, was the richest woman in the country.
Sobyanin was built in Moscow in Putin's vertical of power. Muscovites associate his name primarily with expensive tiles, which is constantly spread everywhere again. When it begins to rain, roads turning into rivers and lakes, in winter — skating rink. On the other side of the capital, where not yet paved streets, complaining that the wealth produced in the Siberian subsoil, buried in the ground of the capital. The program of demolition of five-story building, which the mayor calls a "renovation" soon will surpass the discontent of tile pavements, which will seem a mere trifle.
Comments
comments