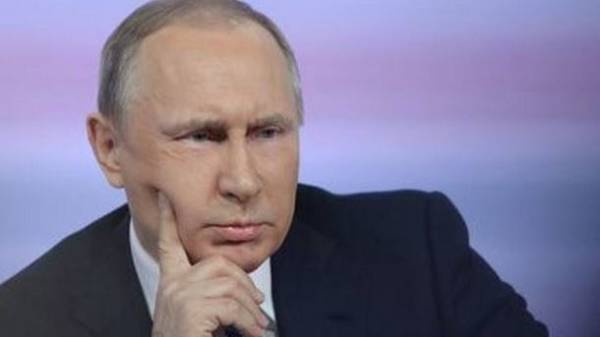 Russian President Vladimir Putin, pursuing a robust and aggressive policies in the occupied Crimea against the Tatars, exposes himself a follower of Joseph Stalin. This was stated during a speech in Parliament MP Refat Chubarov, transfers "Ukrainian truth".
According to him, the actions of Stalin in the 40-ies of the last century and the present the Kremlin's attitude to the Crimean Tatars are similar.
"In his maniacal quest to cleanse Crimea of its indigenous inhabitants and settle in the Peninsula by the Russians Putin shows himself to be a true follower of Stalin who ordered the Crimean Tatar people was subjected to total deportation from their historical homeland on 18 may 1944", – said Chubarov.
He stressed that Russia is deliberately pursuing a policy of ethnocide in the occupied Peninsula, using the kidnapping and murder of the Tatars, raiding and searching their homes, banning the activities of the Majlis, etc.
On behalf of all Crimean Tatars, he expressed gratitude to the Ukrainian nation for their support in these difficult times.
Earlier Vladimir Putin declared that Crimea came back to Russia in a democratic way. He noted that this was at the request of the local population in a referendum, which, he said, conformed to international democratic norms.
He also said that Russia annexed the Crimea as "independent state" and requires "not to provoke" Russia.
In turn, the President of Ukraine Petro Poroshenko today said it will not abandon the occupied Peninsula and intends to return Crimea exclusively through political and legal means.
Crimea was illegally annexed by Russia in March 2014 after the "referendum" is not recognized neither Ukraine nor the world community. Including the "Crimean referendum" does not recognize and the United Nations.
The Verkhovna Rada of Ukraine officially declared on 20 February 2014, the beginning of the temporary occupation of Crimea and Sevastopol by Russia. October 7, 2015 President of Ukraine Petro Poroshenko signed the law. International organizations have recognized the occupation and annexation of Crimea as illegal and have condemned Russia's actions. Western countries have imposed a series of economic sanctions.
After establishing control over Crimea by the Russian occupation authorities on the Peninsula has worsened the situation with human rights, have concluded that not only the Ukrainian ombudsmen, but also international organizations, including PACE.
In turn the international criminal court (the Hague Tribunal) has ruled that Russia's actions during the occupation of Crimea is regarded as a military conflict against Ukraine. In the Hague say that the international conflict can be investigated according to the norms of the Rome Statute.
Comments
comments