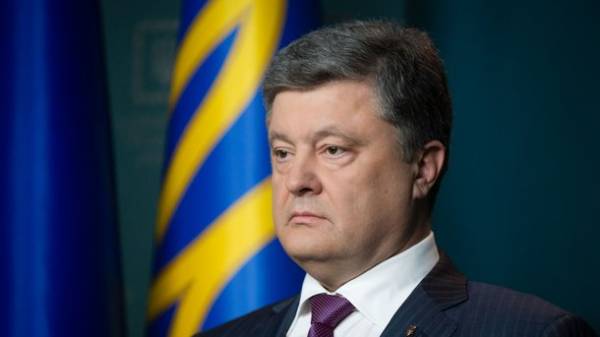 The President of Ukraine Petro Poroshenko on the talks with German Chancellor Angela Merkel will discuss three main issues: the pressure on Russia to abide by Minsk agreements, the European way of Ukraine and assistance in the reforms that Berlin has to provide Kiev. This was stated by the Minister of foreign Affairs of Ukraine Pavlo Klimkin reporters in Brussels.
"The talks will focus on three fundamentally important issues. The first is how to work together in order to put pressure on Russiaso she did what had to perform in the Donbas to implement the logic that we share," – said the Minister.
Klimkin explained that has in mind the achievement level of security necessary for the return of Donbass "to a normal life, only to start the transition process of reintegration of Donbass".
"This is possible only when Russian regular troops, mercenaries and weapons come from the territory of Ukraine, and those gangs that exist there, will be disarmed, and the international community will be with us to control the situation. The logic how it will happen, very important," – said the Minister.
Klimkin also drew attention to the fact that the German Chancellor will meet with the newly elected President of France Emmanuel Macron.
"We need to agree on the next steps in the framework of the Normandy format (the talks between Ukraine, Russia, Germany and France aimed at resolving the situation in Donbas – Ed.) need to coordinate with our American friends. Today I did it with the EU," the Minister added.
Other issues discussed at the talks, according to the foreign Minister, are the European choice of Ukraine visa-free regime, "the Association further steps".
"The third thing is the help of Germany to our reforms. These three main areas will be the emphasis," – said Klimkin.
As reported, on may 14 at a press conference Poroshenko said that next week will visit Berlin for talks with German Chancellor regarding the preparation of the meeting in "Norman format".
"At the end of next week, the following week, I will have many hours of talks in Berlin with German Chancellor to prepare the meeting "Norman format", – said the head of state.
Recall Klimkin also said that the foreign Ministers of countries-EU members at an informal luncheon "Friends of Ukraine in the EU + Ukraine" agreed on the continuation of sanctions against Russia.
Comments
comments