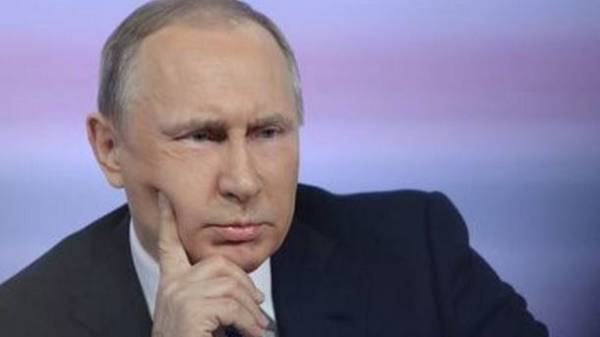 Russian President Vladimir Putin said that the invasion of the territory of a sovereign state may cause an arms race. He said this at a press conference, reports "RIA Novosti".
"We understand that recent and flagrant violation of international law and the invasion of the territory of foreign States, regime change, pushing on the arms race", — said Putin.
In his opinion, in this connection, you need to act comprehensively, to strengthen the international safeguards system.
Earlier, Russian foreign Minister Sergei Lavrov announced Russia's interest in the fact that it was surrounded by prosperous and prosperous country. He noted that Russia – a peaceful state without territorial claims to the neighbors.
Russia illegally in March 2014 annexed the Crimea after the "referendum" is not recognized neither Ukraine nor the world community. Including the "Crimean referendum" does not recognize and the United Nations. After Russia invaded the territory of Donbass, occupied some of his territories, placing there troops and military equipment.
In addition to the hotbeds of instability in the Donbass, where fighting continues, and illegally annexed by Russia of Crimea, which Ukraine intends to regain control of the former Soviet Union there are three areas of potential fire to the conflict, Nagorno – Karabakh, Transnistria, and Abkhazia and South Ossetia. To all these conflicts in one way or another involved in the Russian Federation. In addition, Russia takes an active part in the war in Syria.
Comments
comments